We usually think of the Blacksmith, as the person who made horseshoes and put them on the horses, which was an important task in the days when horses were the only means of transport.
In a rural community, the Blacksmith was an essential person in the community. He would manufacture and repair farm machinery and tools, as well as household implements. In Carbrooke we had an Iron Foundry on the Norwich Road, (Page-Hunton), founded by the Hunton family in 1786, and which is still operating as East Coast Castings.
In the Village, the village Blacksmith operated from (next to where the Village Hall now is). As mechanisation was introduced, it became the village Garage, and continued to operate there until 1990's when it closed.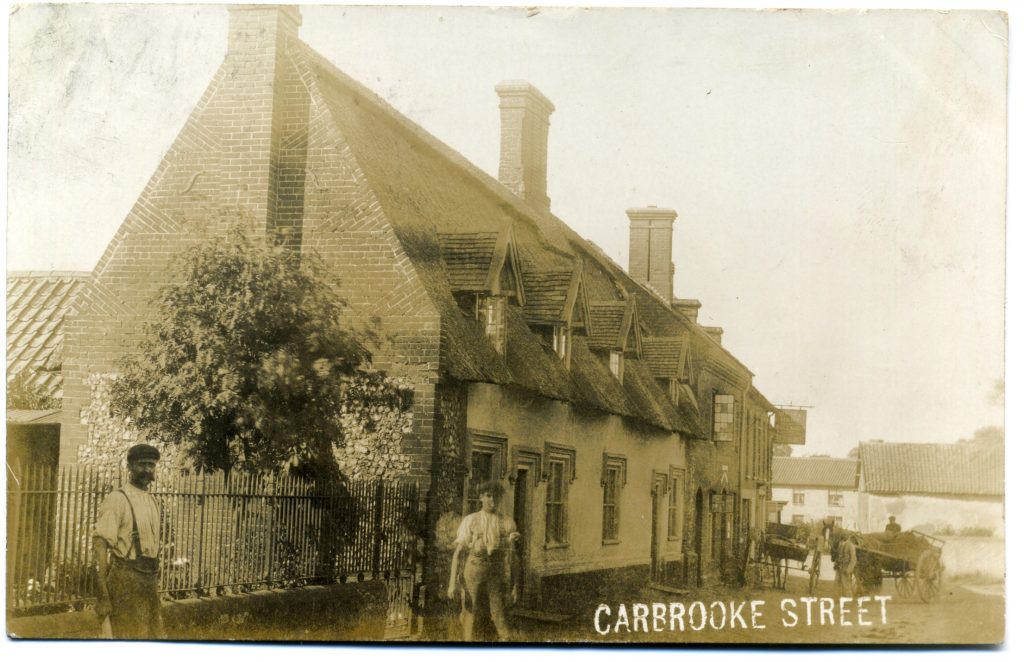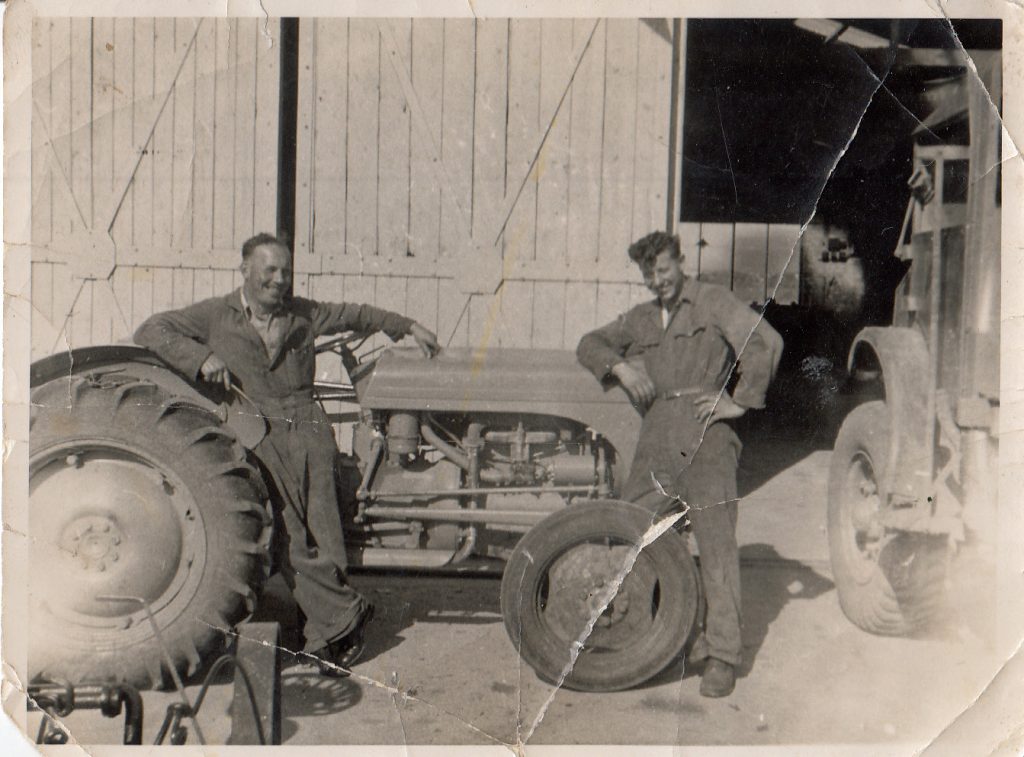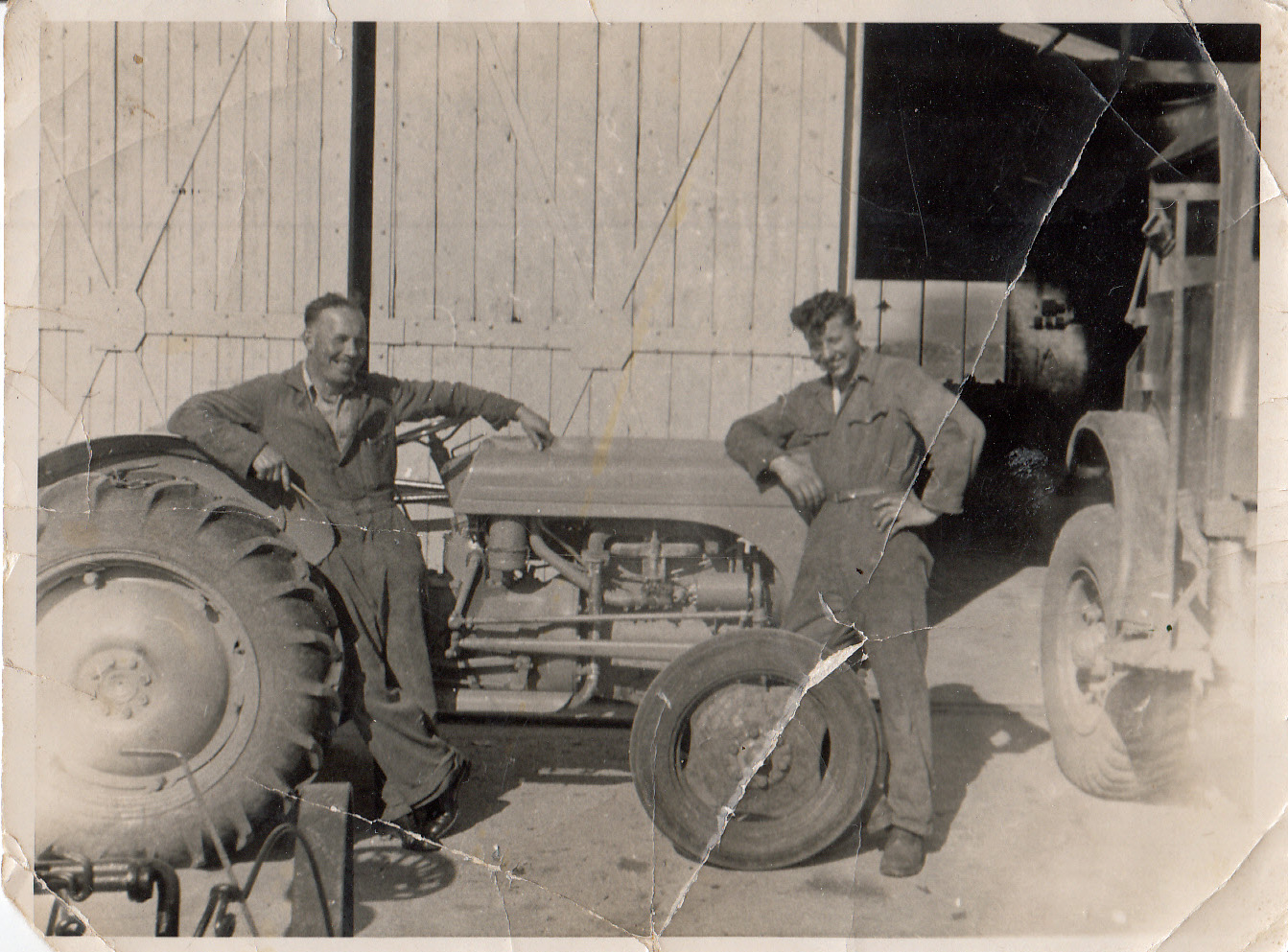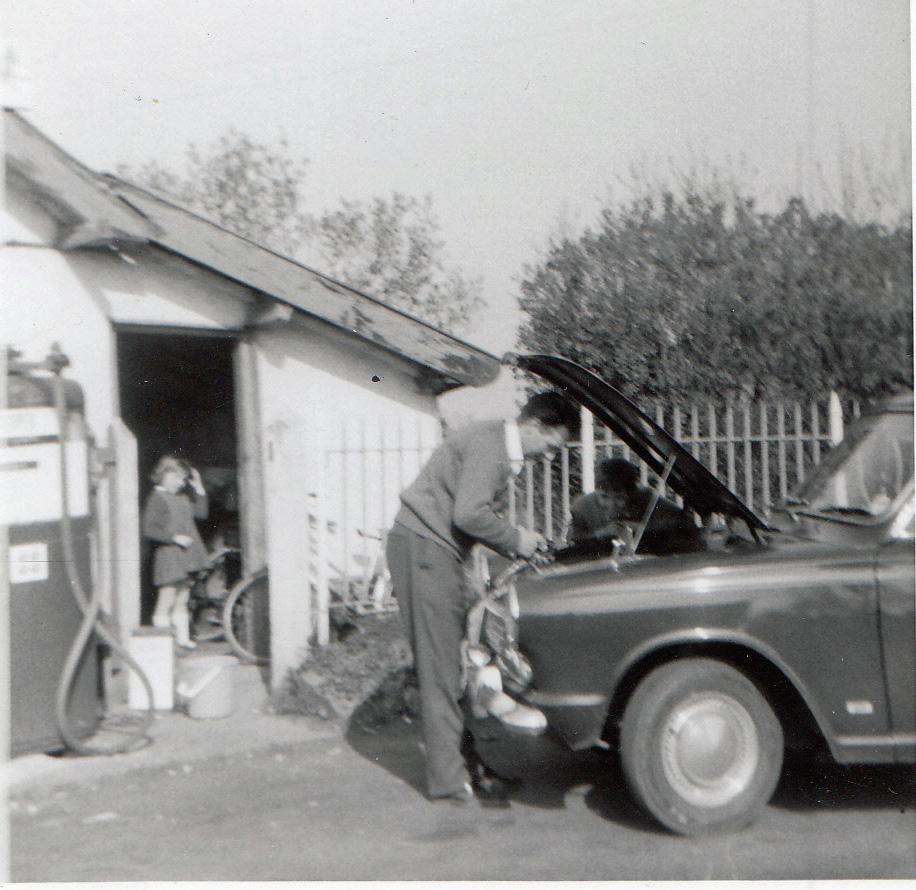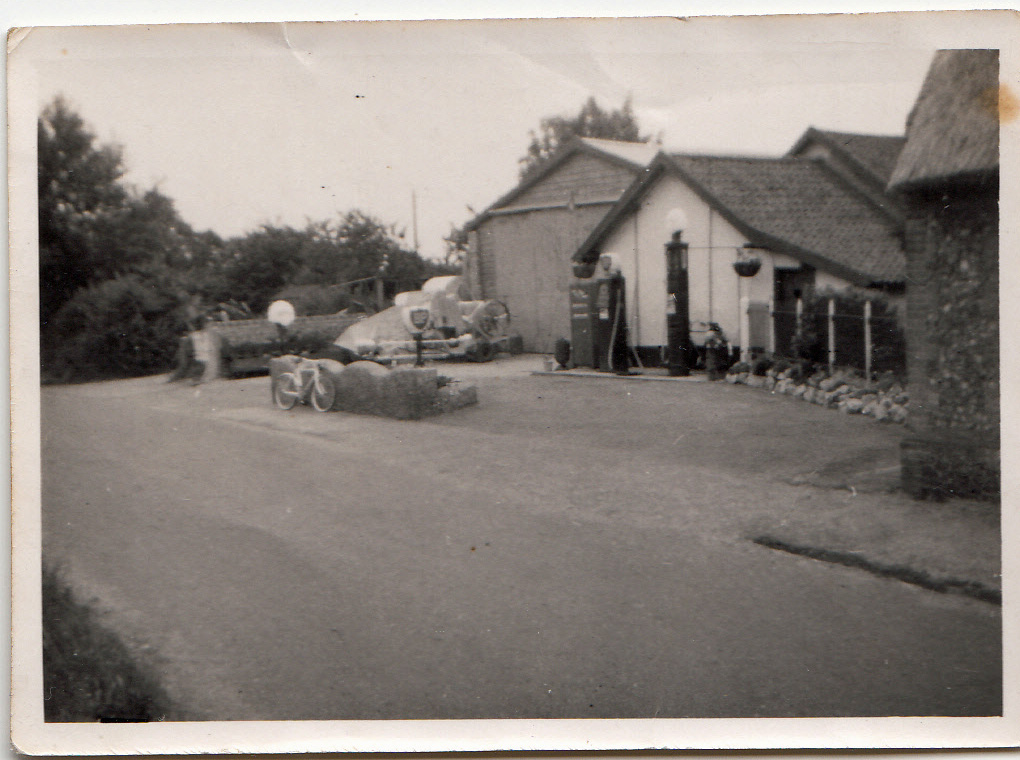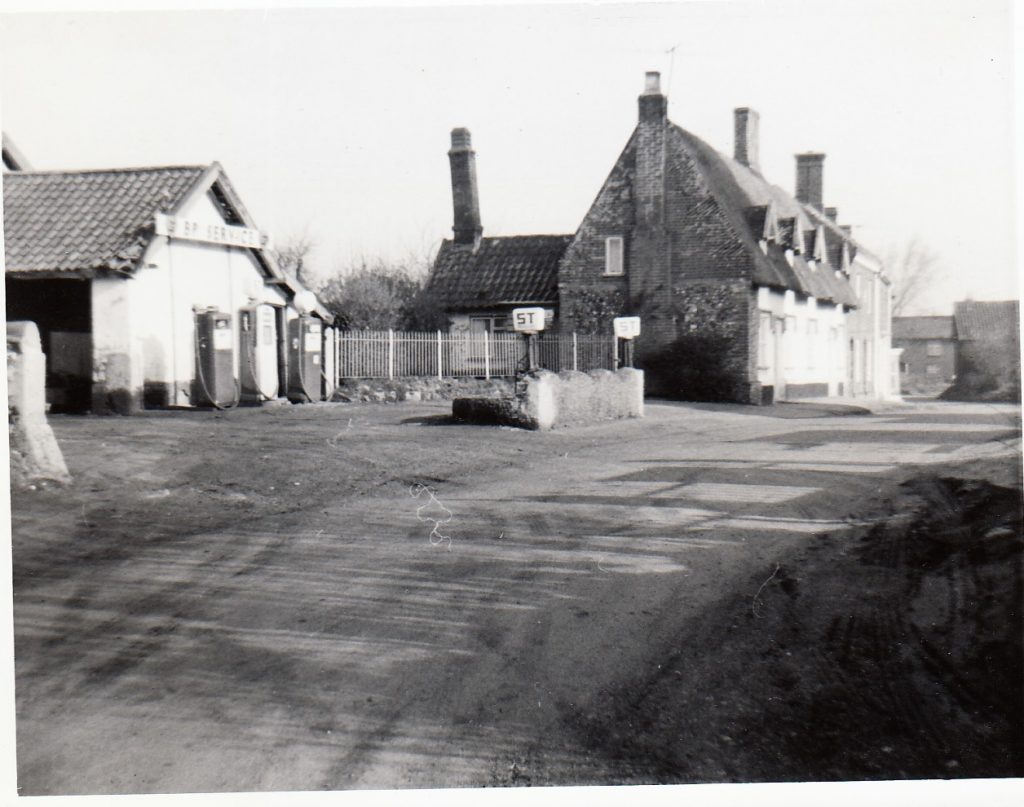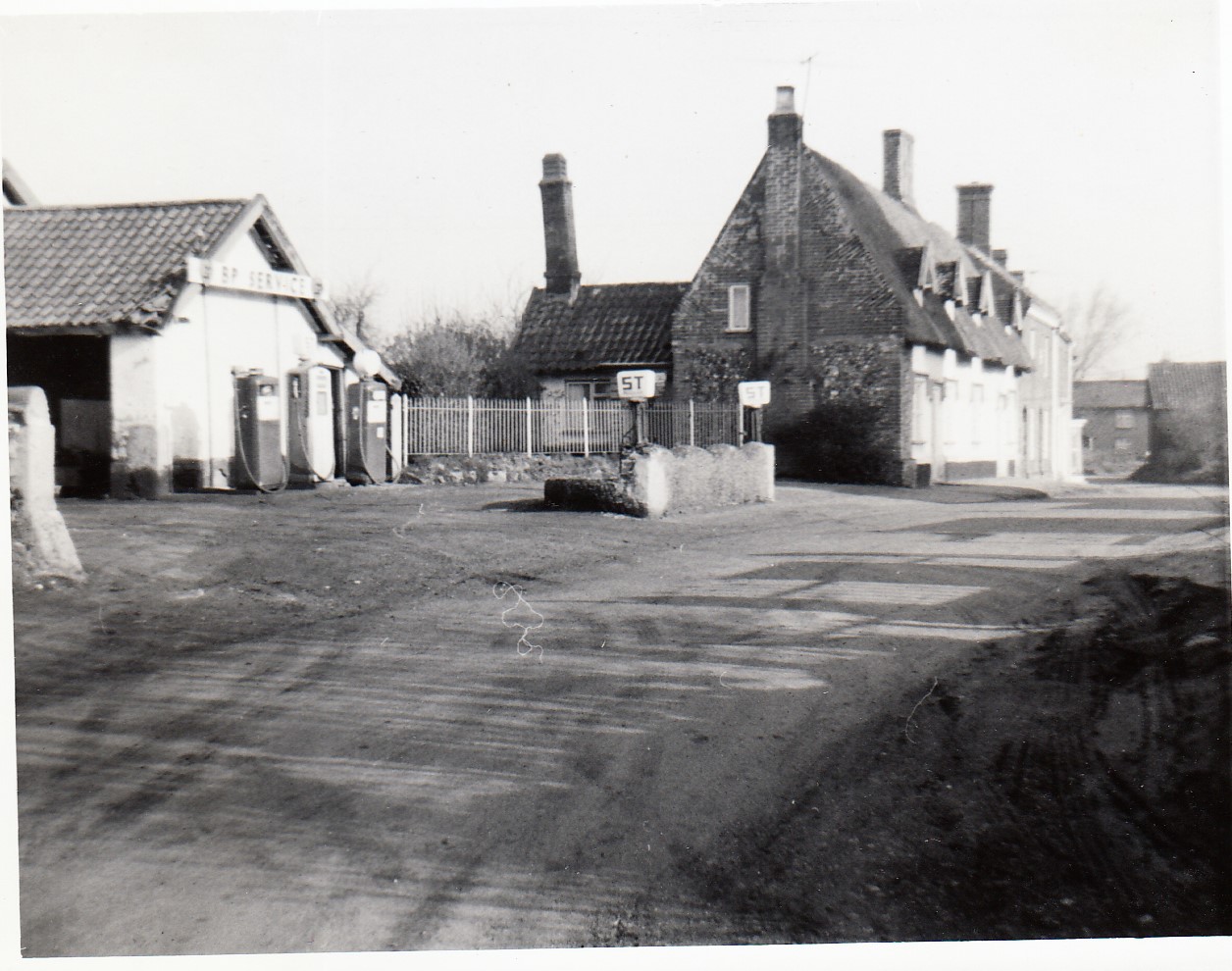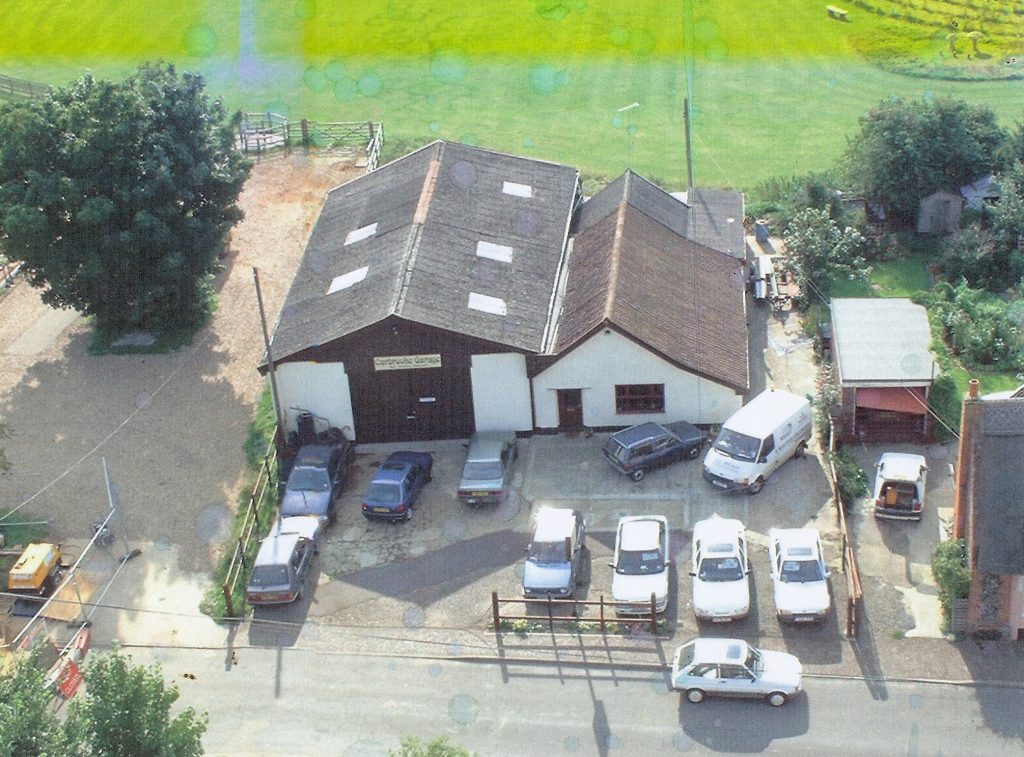 Nb in the photo above, it appears the road left, is closed, presumably for the introduction of mains sewerage.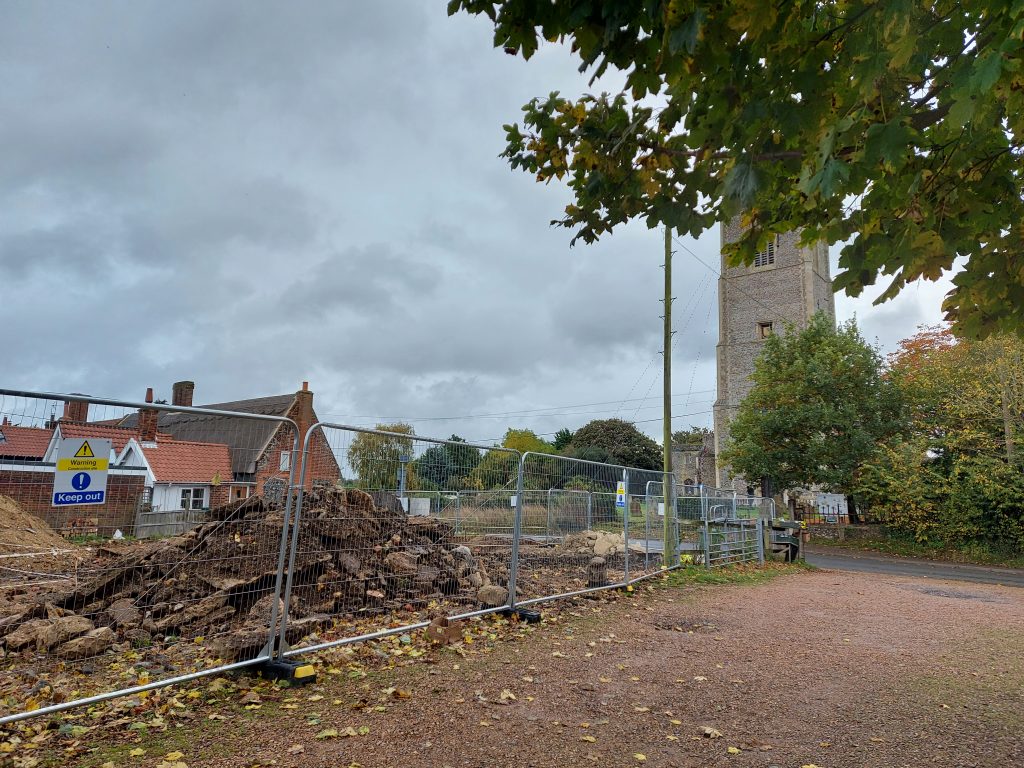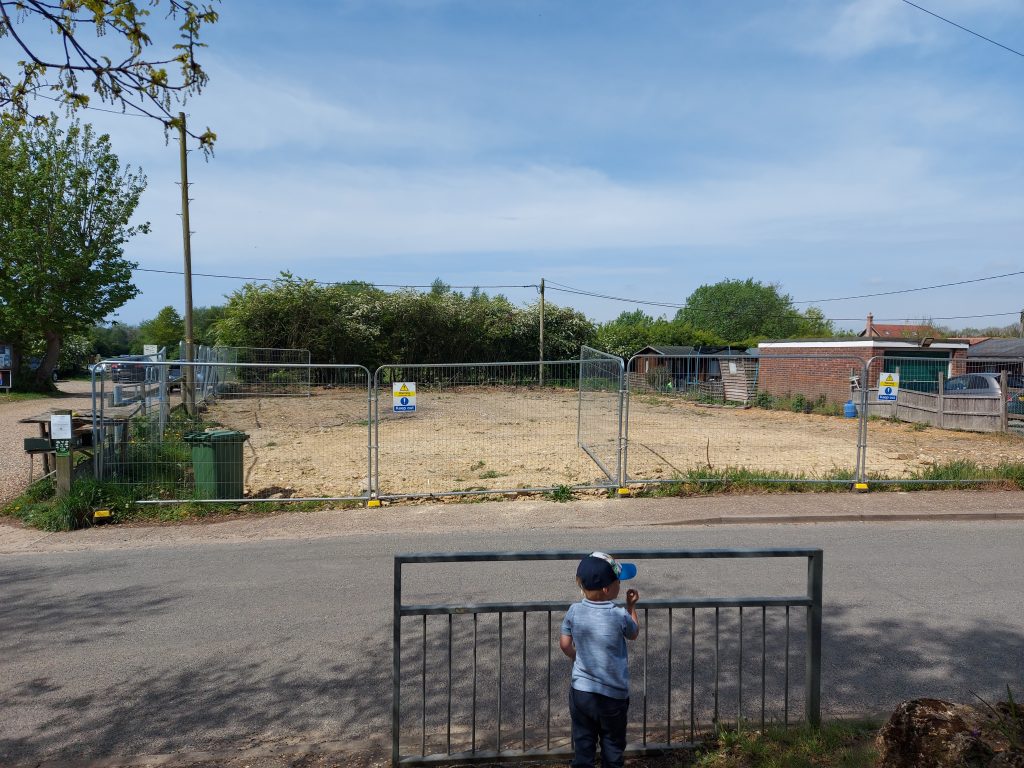 Page last updated 06.05.2022