Community Project 1996
Carbrooke, Norfolk is a small agricultural village, with a surprising and fascinating history, with influences through the centuries from around the world.
The aim of this website is to bring together this information.If you have any comments,information, anecdotes orphotographs to share, please contact us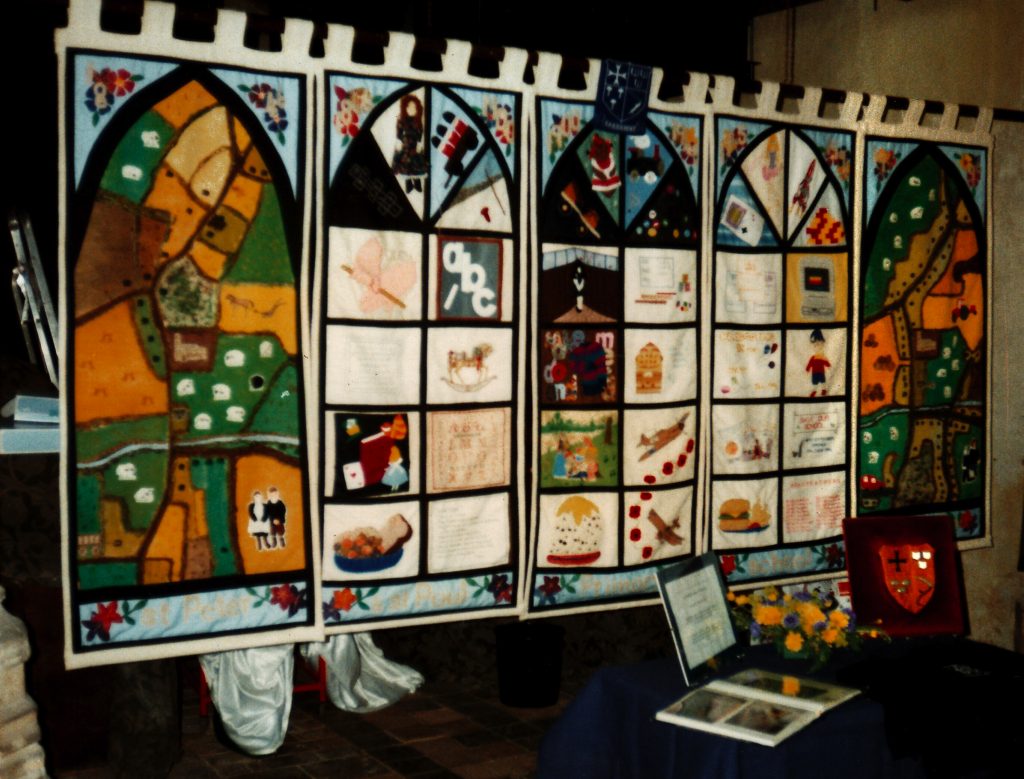 The Carbrooke school wall hanging can be viewed, hanging behind the Church Altar, and was designed as a community project in 1996 to celebrate the 150th anniversary of St Peter and Paul School. Janet May oversaw the project, the pupils all adding their ideas and work, with members of the community offering their interpretation of Carbrooke 'then and now' from the 150 year history of Carbrooke School.
It is pictured here hanging in the church during the Carbrooke Festival of 1996, and now hangs behind the Altar in the Church.
Page last Updated 09.10.20