Coronation Hall
Carbrooke, Norfolk is a small agricultural village, yet has a surprising & fascinating history, with influences through the centuries from around the world.
This page looks at the history of the Village Hall in Carbrooke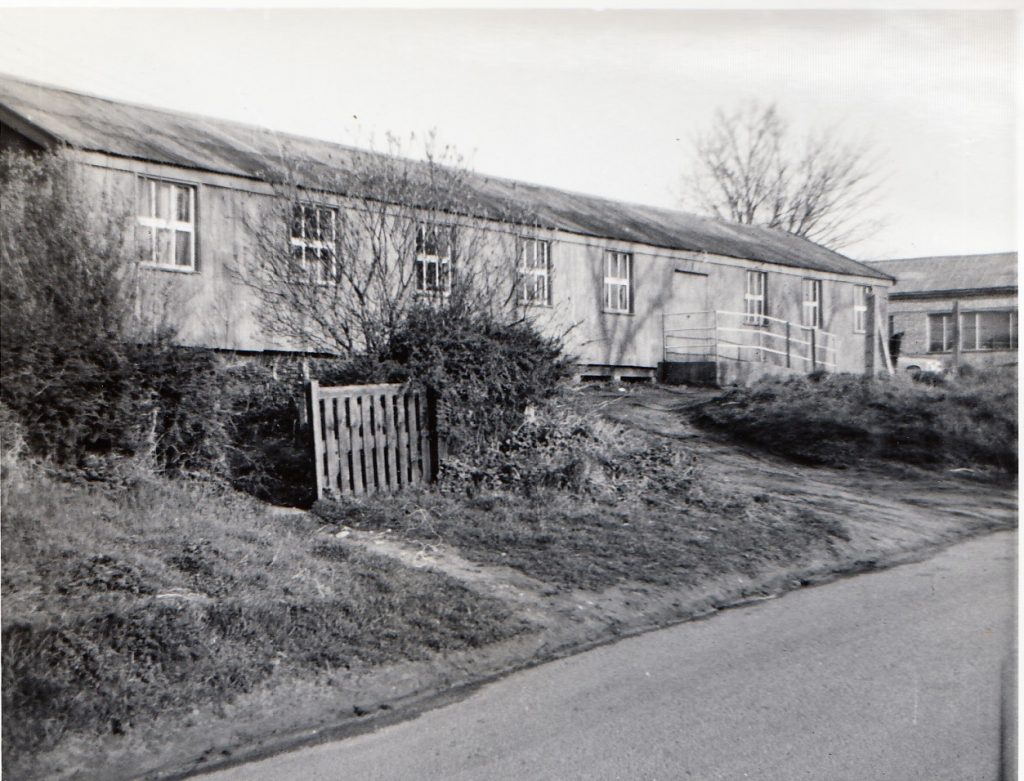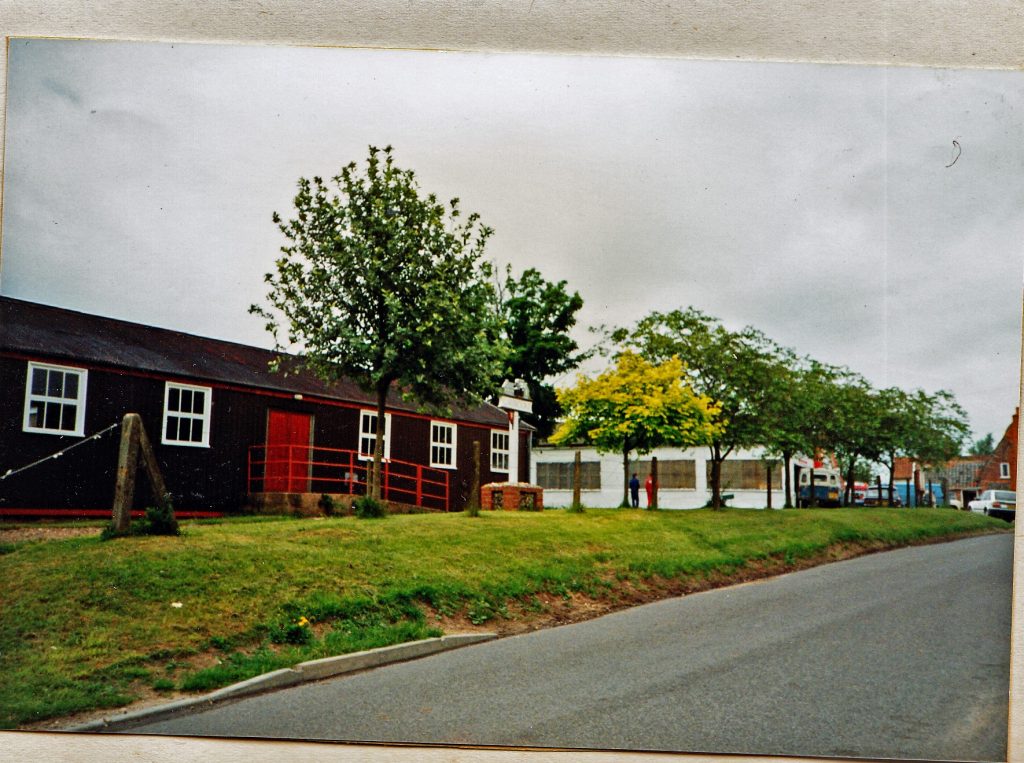 Contact [email protected]
The Village Hall stands on land that was owned and donated by VE Buscall Esq. and situated centrally in the village, built in 1956, and named to commemorate the Coronation of Queen Elizabeth II in 1953.
The building was bought from either the ministry of Defence or Forestry Commission from a site at Ickburgh and purchased with money raised by various functions and loans of £100 by committee members and local farmers.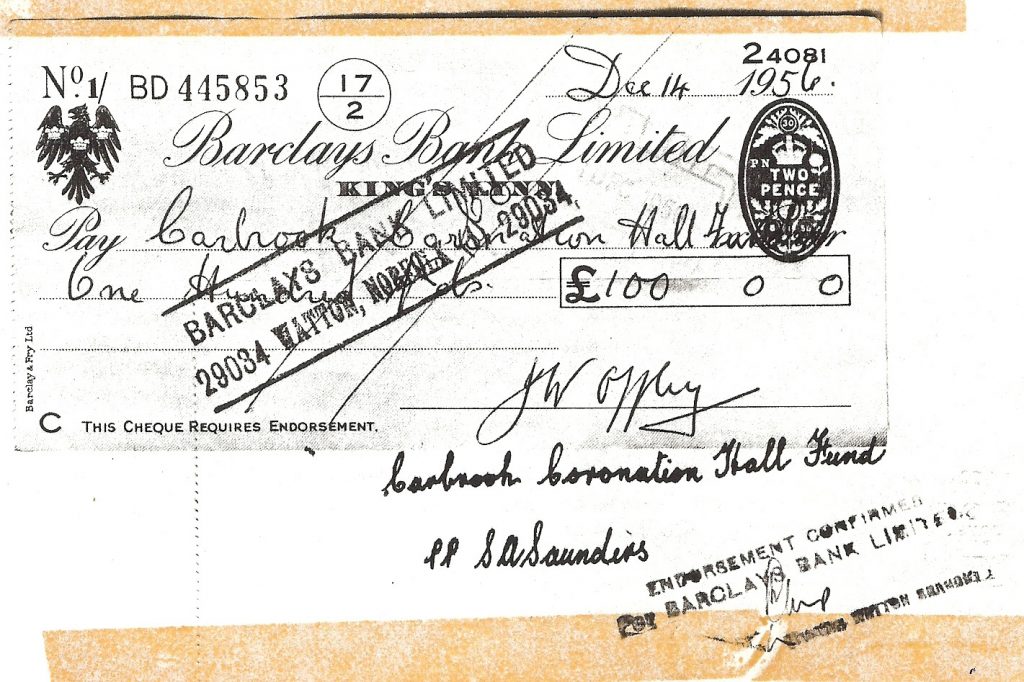 A donation to help purchase the village hall 1956.
Over the years it has been updated, as funds have allowed.
Registered as a charity 28th May 1963. No: 303923
The Village Hall has become a vital part of village life for clubs, societies, meetings, private functions and village events and continues as busy as ever for all ages of the community.
Carbrooke Playgroup and Toddlergroup used the village hall as its premises from 1970's, originally as a parent led group, with the addition of Parent and Toddlers' during 1980's, now it offers full nursery care for children aged 2 to school age. In 2019 it relocated to a room in Carbrooke School.
Carbrooke Village Social Club, With the closure of the village pubs, Carbrooke lacked such an amenity for many years, but during 1990's the Village Club, installed a 'snug' and opened a bar to overcome this. As the building aged and maintenance becoming more difficult, an attempt was made to fund a new building, this has had to be put on hold for the time being,
During 2019, the Village Hall committee won a grant to refurbish the toilets and kitchen, which had become extremely scruffy . The hall was thoroughly overhauled, and redecorated. A disabled toilet was added.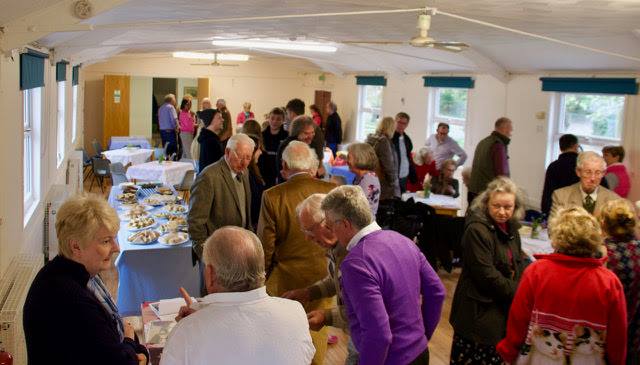 Page last updated 02.04.2022