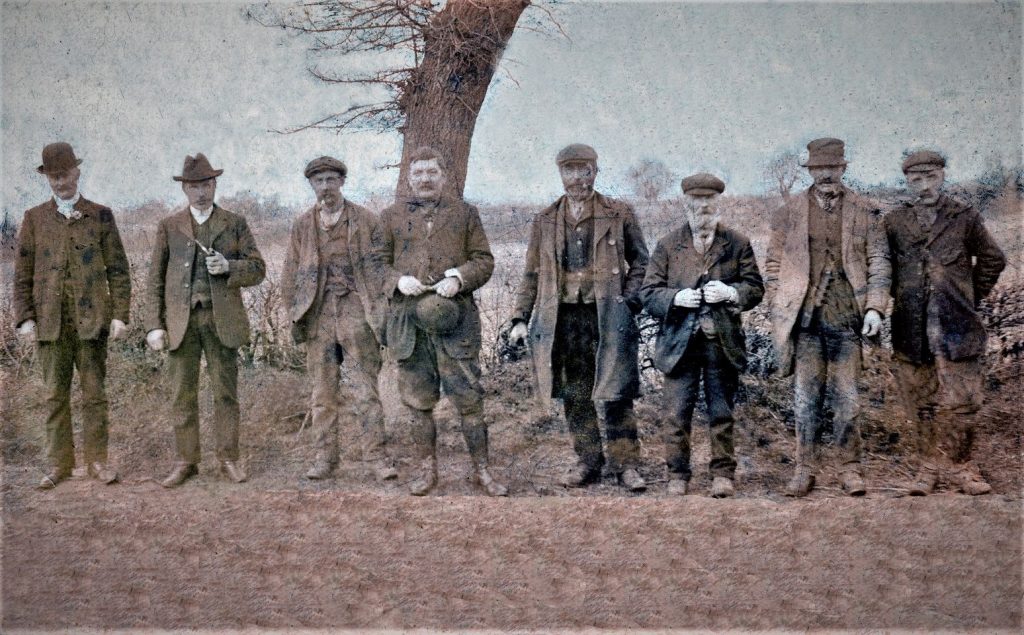 Traditionally, throughout history, most Carbrooke residents were involved in agriculture, the majority as farm labourers, others were small, medium or larger scale farmers, all supported by other trades and professions to maintain an agricultural village community.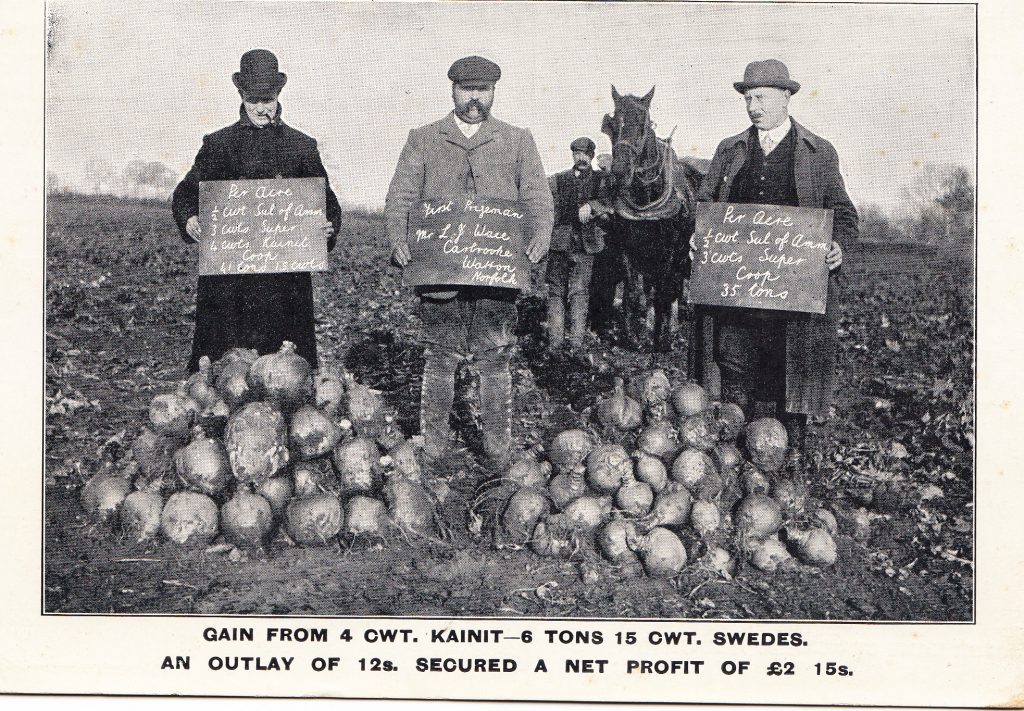 Some Carbrooke surnames associated with various aspects of agriculture, include Page, Platfoot, Ainger, Leveridge or Newson. Minns, Alpe, and Wace, were farming families, some of the smaller farmers combined farming with other occupations.
William Barker, (a labourer) and his wife Sarah obviously had high hopes for their son when they baptised him in 1826 as Wealthy Barker!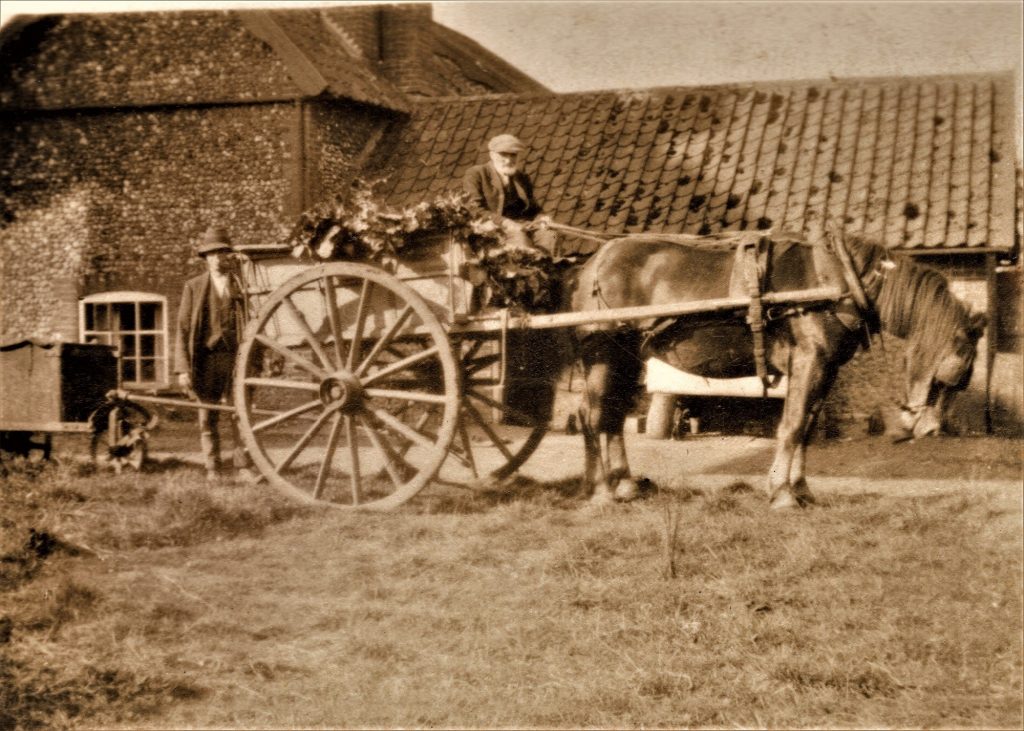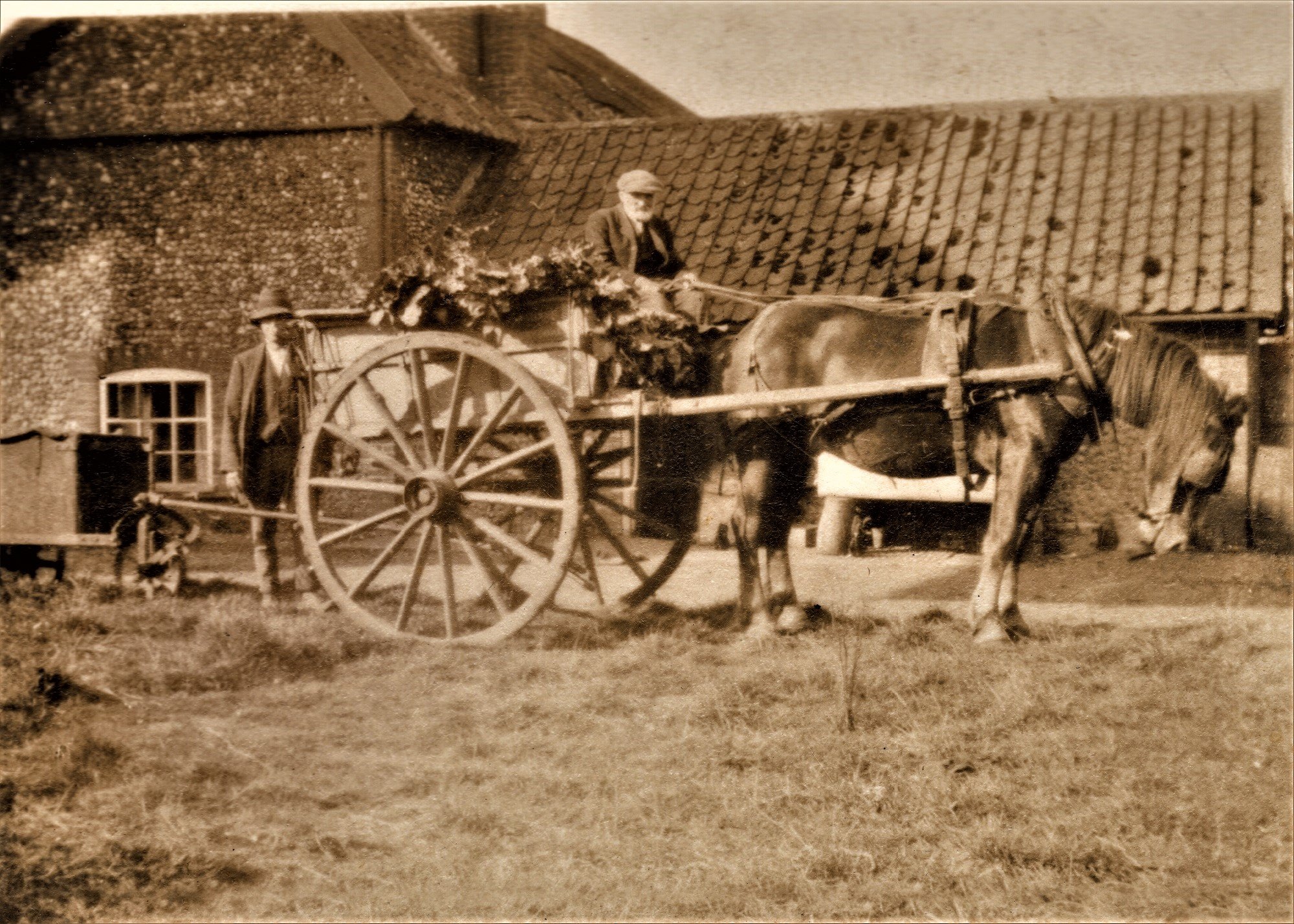 Agriculture during the 1870's and 1880's in Britain was in decline, and so was the population of Carbrooke, due to the introduction of mechanisation, the import of cheap crops from America, and increasingly meat from Australia and Argentina. Many labourers left the countryside, looking for better conditions in towns, cities or even abroad.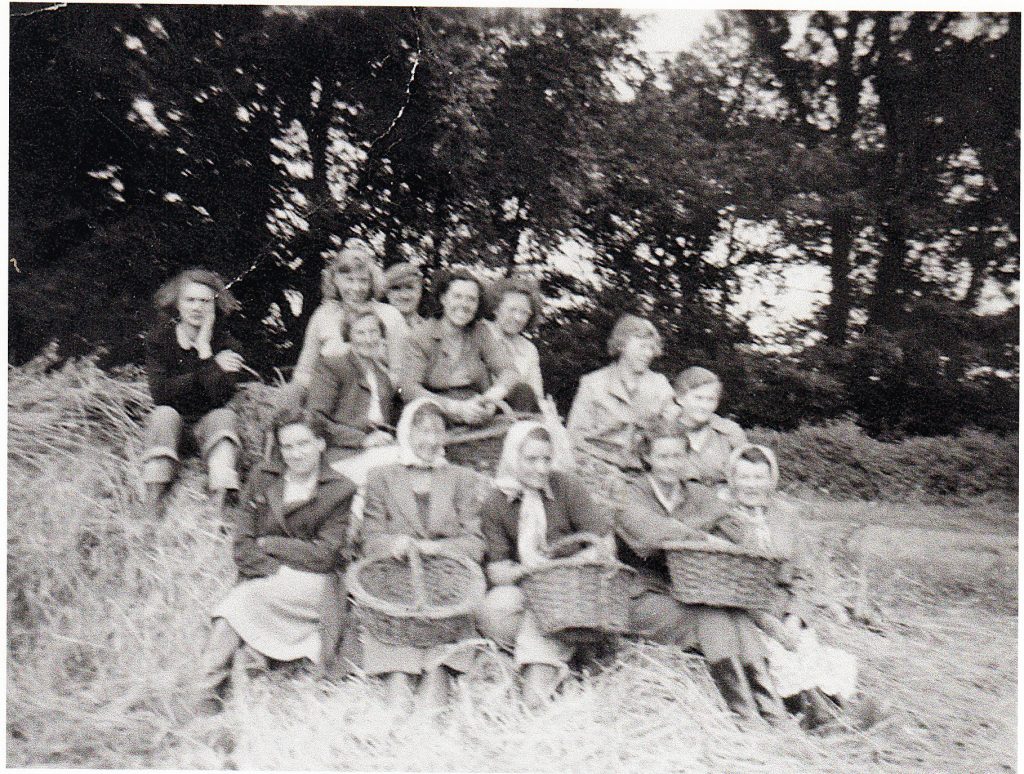 During the inter-war years a number of local farms were sold to become private residences, perhaps due to economic depression, a result of World War One, lack of man power, mechanisation, or loss of faith in farming.
As WW2 approached the MOD compulsorarily purchased acres of land in the parish to construct what became RAF Watton.
When RAF Watton closed down, this land was sold for housing developments or returned to the original farm owners families in early 21st century. Following WW2 farming continued to adapt to the changes in society, farm estates consolidated, becoming fewer but larger, and employing fewer staff. Instead of many smaller independant farms dealing in a variety of crops and livestock, Carbrooke agriculture now consists of two farm estates, the fields are larger than in the past, with crops of mainly wheat, rapeseed, or sugar beet.
Carbrooke Farms – past and present Follow this link for a list of the known farms within the parish, and their history.
Carbrooke Foundry An Industrial base in the form of 'East Coast Castings', an Iron Foundry on the Norwich Road near the Flying Fish. The foundry was established by Jonathon Hunton in1786 originally to produce farm implements.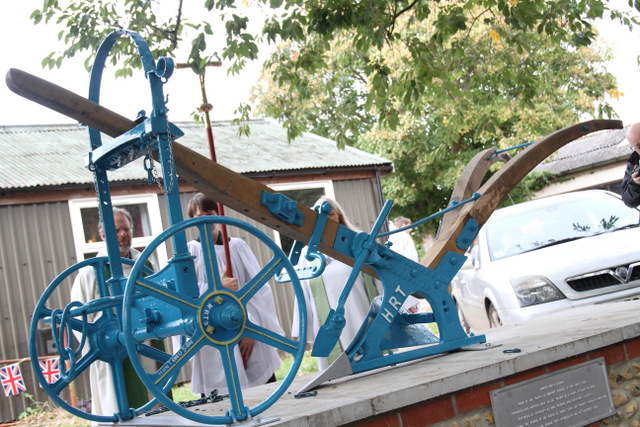 Unveiling Of Page – Hunton Horse Plough at the Heritage weekend 2012, which was manufactured by the Page Hunton foundry.
Blacksmith information about Carbrooke Blacksmiths.
Saw Pit Information about saw pits in Carbrooke.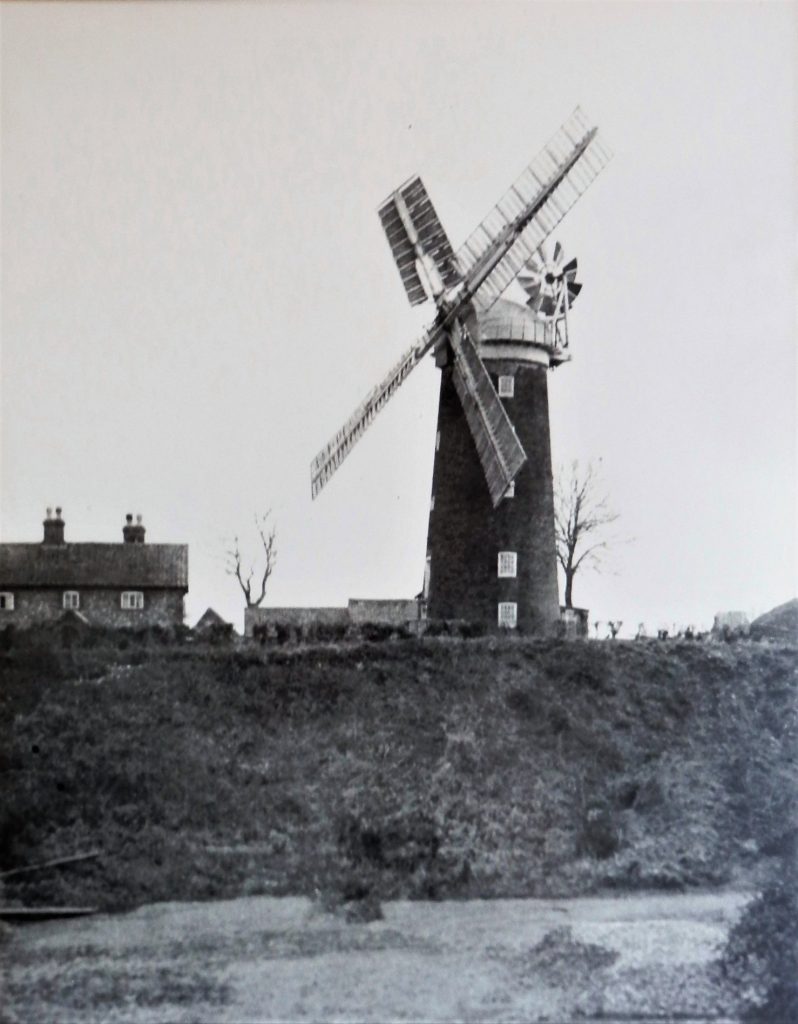 Carbrooke Mills There have been three mills in Carbrooke through the years, find ot more about them here.
Harvest and Michaelmas Important seasons in agricultural communities.
Daniel Bullen, 'Norfolks oldest working farmer' A Carbrooke celebrity.
Page Last Updated 20.03.2022