29th and 30th September 2012
When Carbrooke Heritage Group was set up in March 2012, it was suggested that we might hold an event to introduce the group; – perhaps a display of Carbrooke history and heritage, over the months the idea grew to incorporate the unveiling of the newly renovated Village sign, the 'Page Hunton Plough', our annual Teddy Bear Parachuting event, and Harvest Festival to become a Village Festival, showcasing Carbrooke Heritage, and what the area has to offer.
The date was set for September, Harvest time an important time in agricultual communites. The weekend of 29/30th September being Michaelmas, the traditional end of one agricutural year and beginning of the next.
In the previous months, a plinth had been constucted outside the village hall, for the Page Hunton plough to be placed on. The pupils at the school had arranged a Time Capsule to be placed inside. A new village sign had been commissioned to replace the old one, also outside the village hall. Heritage dispays were set up around the church, detailing the story of Carbrooke. On display we had a number of Carbrooke Parish Registers, on loan from Norfolk Record office, and Carbrooke's copy of the '1611 King James Bible' and 'Antiphoner' (a piece of Medieval plainsong music, which would have been performed in the church), on loan from the Norwich Castle Museum, as well as a copy of the transcribed Domesday book on loan from Watton Library.
Heritage Displays were open on Saturday and Sunday with musical interludes on the organ, with refreshments served, for the children we had Parachuting Teddies from the top of the church tower. An interactive photo display, 'A moment in time' also featured.A Harvest Supper was held in the village hall on Saturday evening.
On Sunday morning the Annual Harvest Festival was held, with a reading was taken from the 1611 Bible, followed by the unveiling of the new village sign, and Page Hunton plough. There was also Norfolk Step Dancing and traditional music in the village hall and church.
Follow the links to here to discover what went on at our Heritage weekend.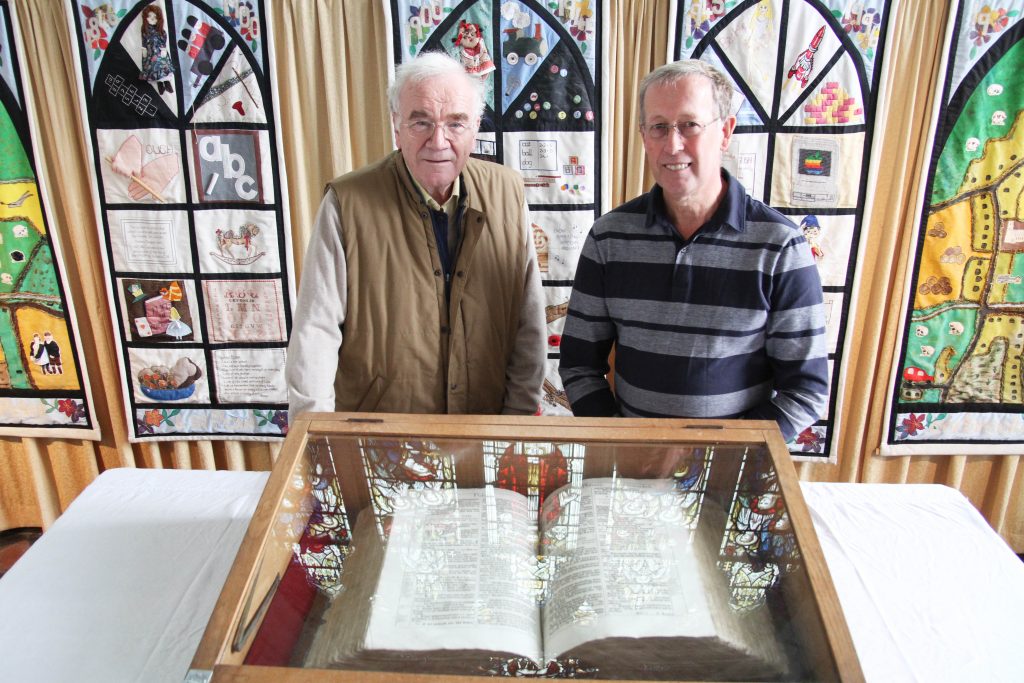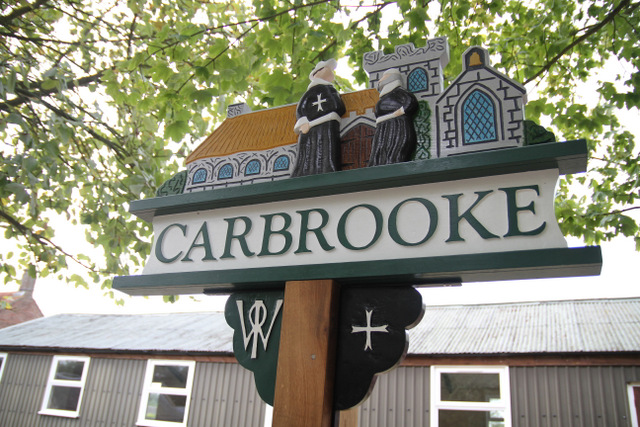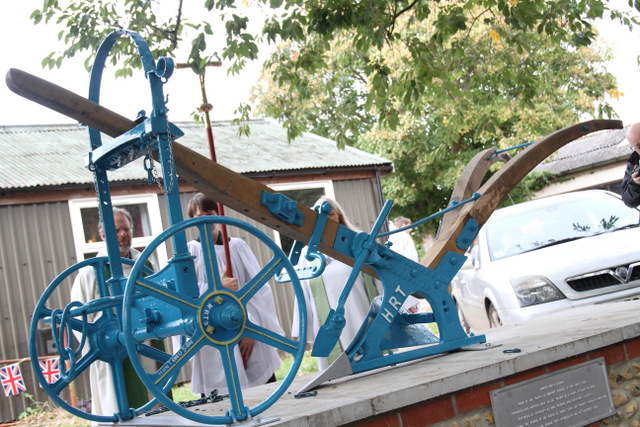 WELCOME TO CARBROOKE CHURCH
Carbrooke Church was founded by the Knights Hospitallers.
They provided hospitality to parishioners, visitors, travellers, pilgrims and strangers,
so, wander around the church, enjoy the displays, and take advantage of our hospitality!
The cakes look scrummy!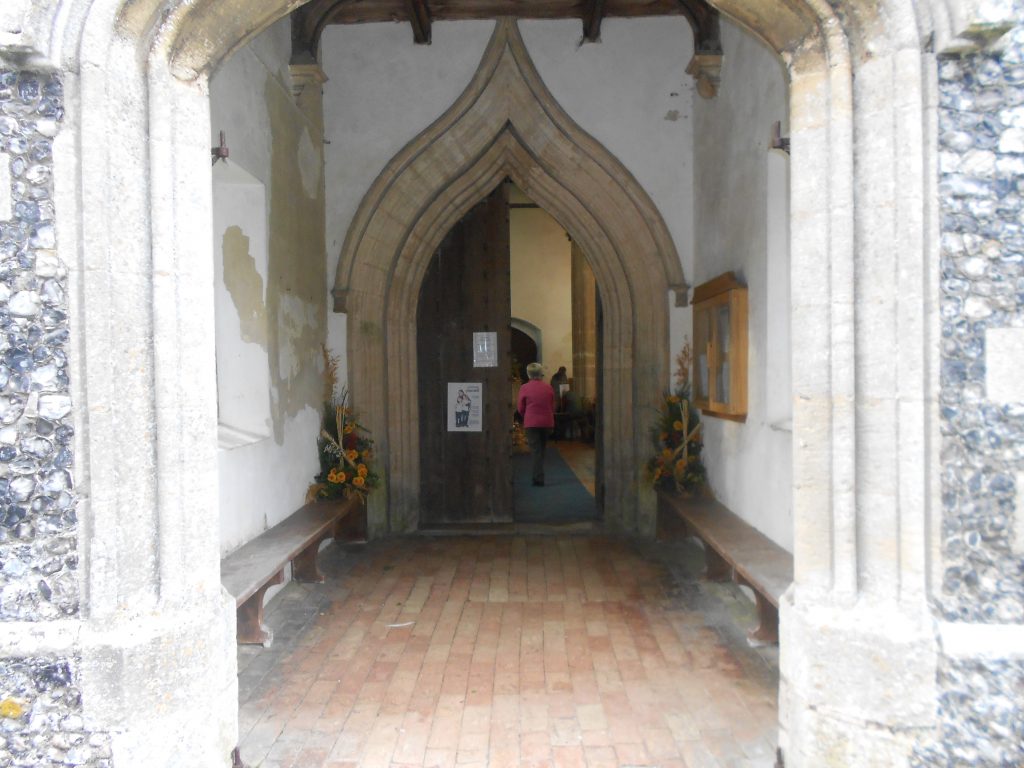 Programme of events
We welcome you to Carbrooke, there is lots going on, and we hope something for everyone
As Harvest was one of the most important, celebrations in the life of rural, agricultural communities, we have taken this opportunity to launch our Heritage group, by celebrating our rural traditions on this Michaelmas weekend, an important time in the agricultural calendar for our ancestors.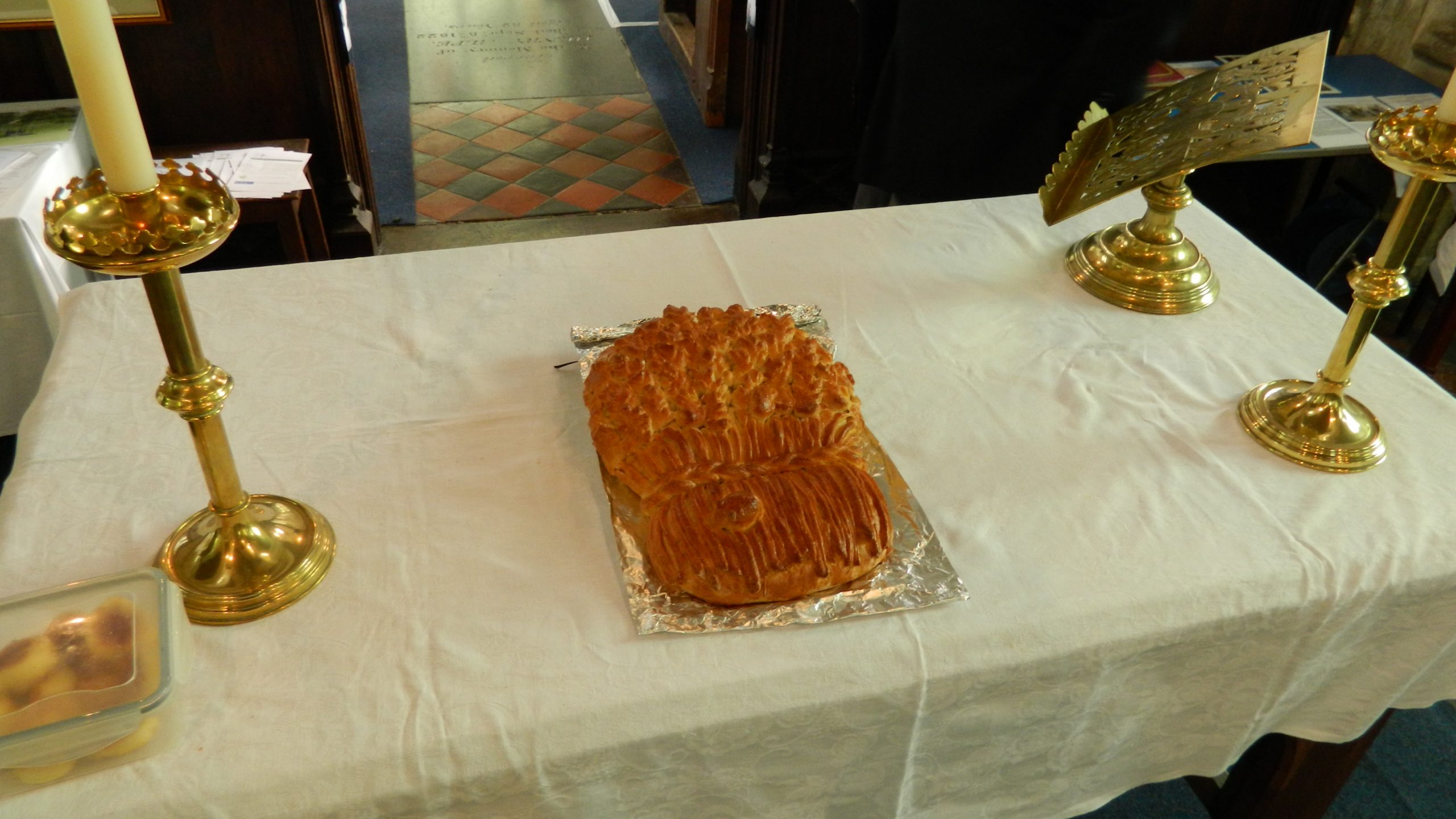 Saturday 29th September
From 10.00 am 'Carbrooke Past, Present and Future' Heritage Display
Please take your time to wander around the Church,
Discover more of the history of Carbrooke, Church, Commandery, people and life through the ages.
Exhibits include:
1611 original Carbrooke Bible, Church Registers and documents, Carbrooke Antiphoner – Medieval music manuscript, Domesday Book.
'A Moment in Time,' Photographic memory. Take your own photo and record a memory for posterity. Carbrooke Time line
We would be delighted with any comments, memories or anecdotes you wish to leave regarding any of the displays. There is plenty of note paper for you to use.
Refreshments in church – Delicious array of home-made cakes, with tea and coffee.
Raffle including 'Teddy Bear cake' and 'Carbrooke Honey' raffle
Music provided by local organists and musicians throughout the weekend.
10.00 am Harry Sullivan (Great Hockham) Organ
11.00 am Carey Moore (Little Ellingham) Organ
From 12.00 Parachuting Teddies from Church Tower.
Bring your teddy with his parachute, and see which teddy can parachute the furthest!
This unusual and popular event has been held for several years now.
BBQ taking place in church yard
12 noon Sue Youngs (Thompson) Keyboard
1.00 pm David Saunders (Carbrooke) Organ
2.00 pm Roger Widdison (Carbrooke) Organ
3.00 pm Gudrun Warren (Great Hockham) Organ
4.00 pm Daniel Denton (Carbrooke) + Friends Handbells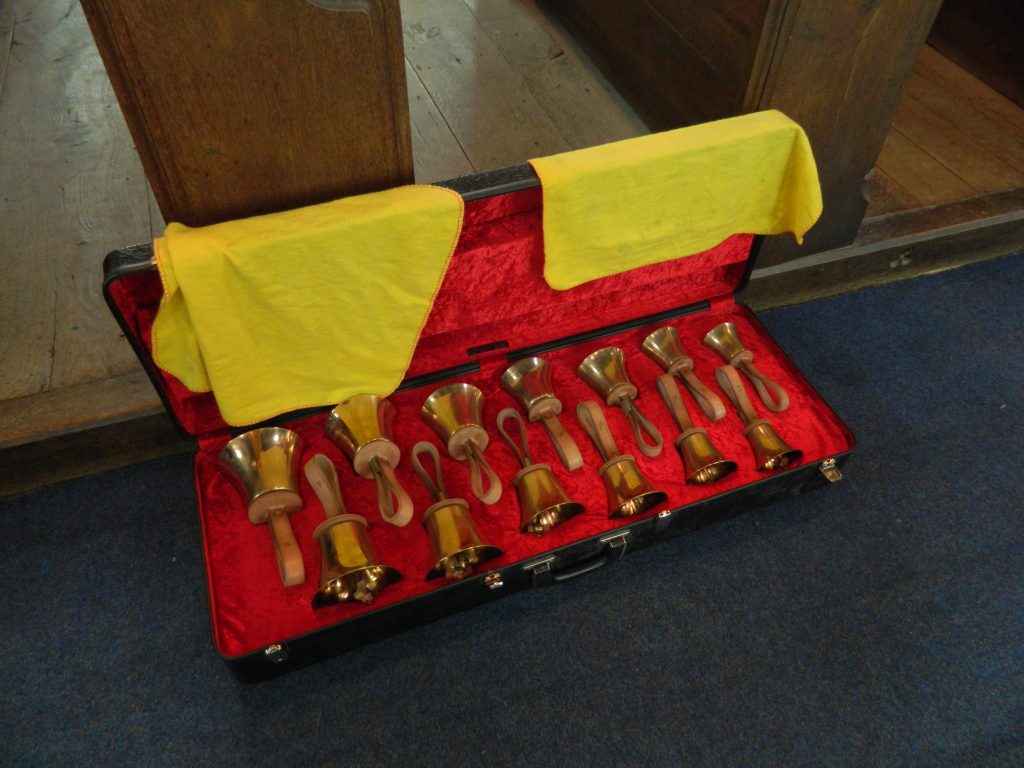 6.30pm Bring and Share Harvest Supper in Village Hall with Bar (Tickets £1 individual /£2.50 family)
'Around Carbrooke' Quiz – How much you know about Carbrooke. (£1 entry: winners prize £10)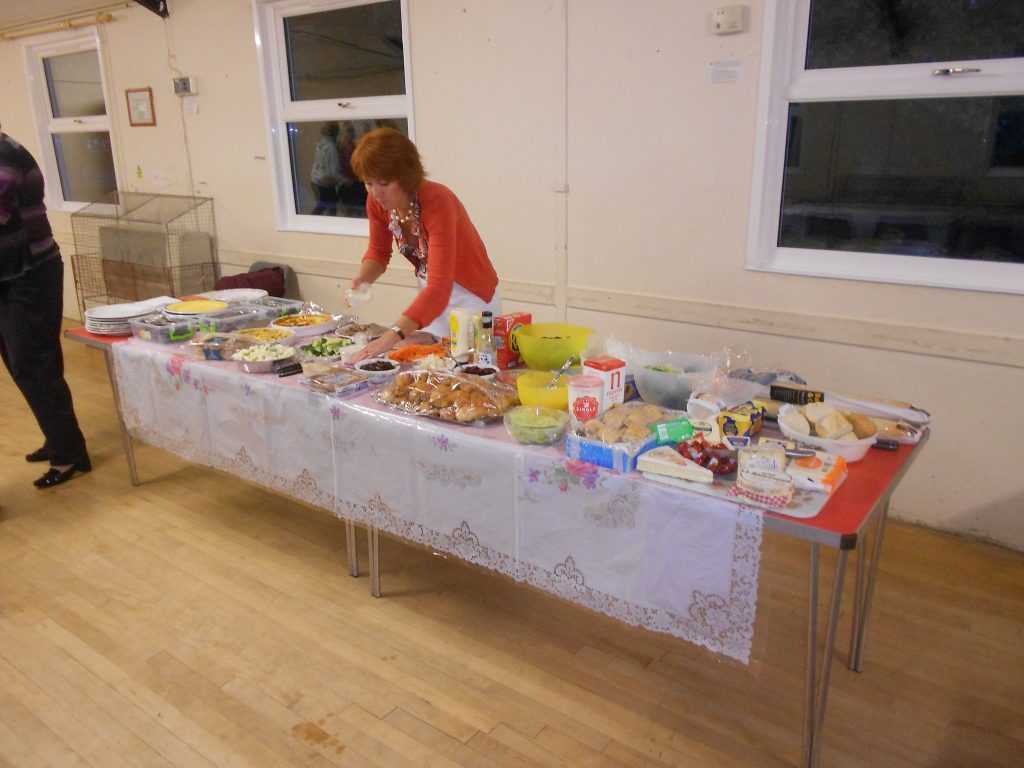 Sunday 30th September
10.30am Sunday Village Harvest Festival in Church with 'Harvest performance' by the children.
Followed by
Unveiling and dedication of newly refurbished Village Sign and 'Page Hunton' Plough
'Norfolk Step Dancing' Display Village Hall, Bar open.
12.30 pm Tower Bells (ringing and Quarter Peal attempt)
2.00 pm George Hine & Daniel Denton (Carbrooke) Keyboard/Music Group
3.00 pm Jonathon White (Shipdham) Organ
4.00 pm Julia Grover (Scoulton) Organ
Heritage display and refreshments until 5.00pm in the church.
Harvest offerings will be donated to 'Watton Food Bank'.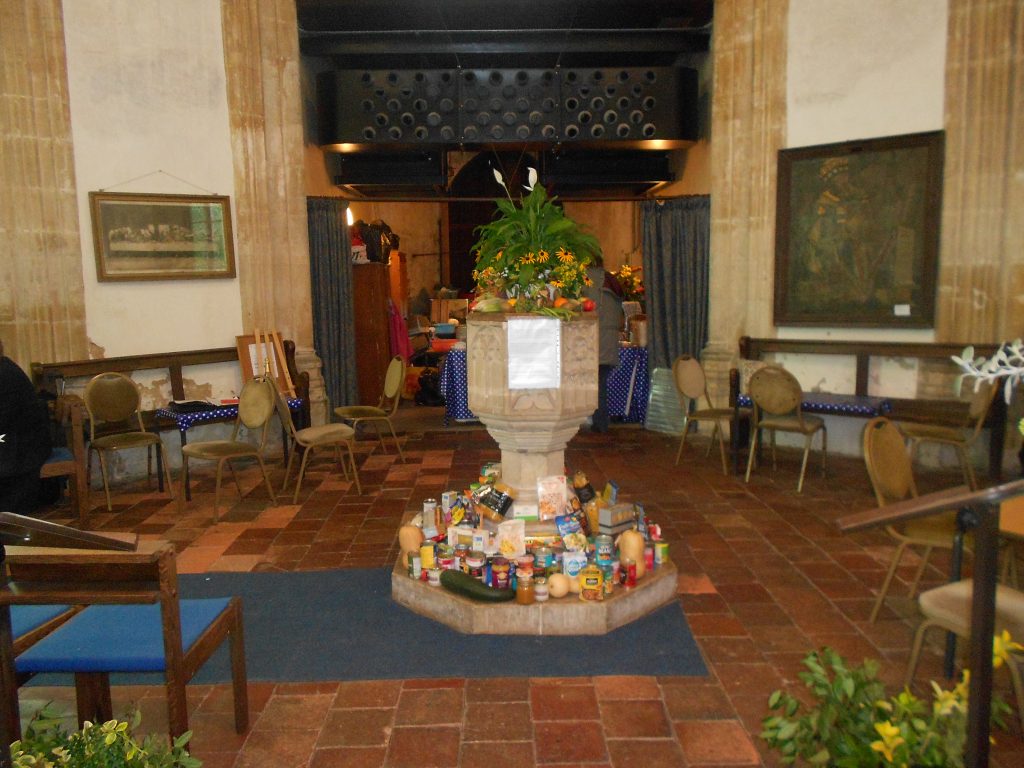 Please take a moment to find out more about this important organisation from the display in the Church.
We wish to thank everybody who has helped to put on the events throughout this weekend, provided information or items for display. Thank you for supporting us.
Teddy Bear Parachuting and Barbecue in the Churchyard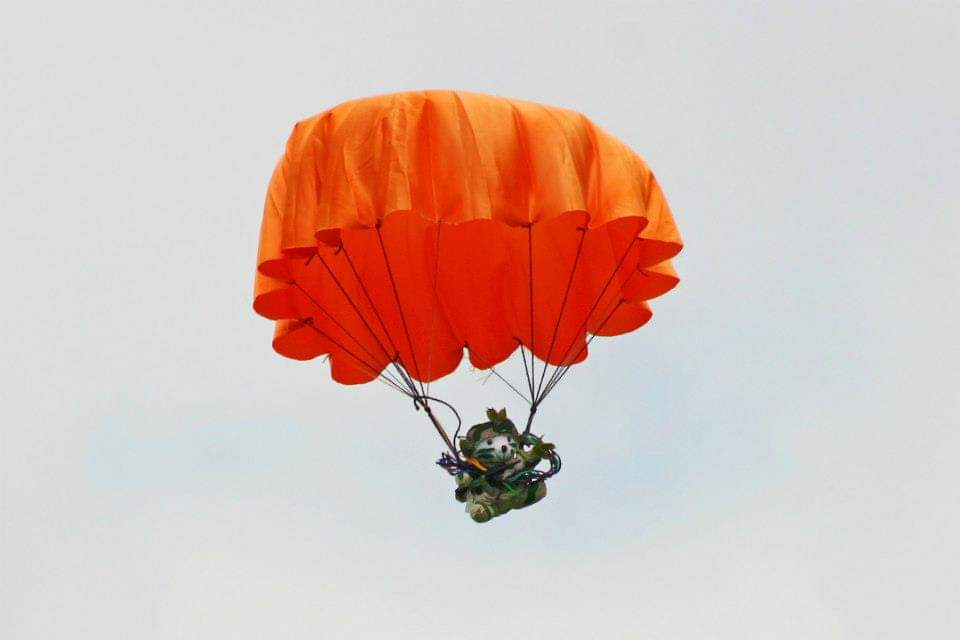 Unveiling of New Village Sign and Unveiling of Page Hunton Plough

Norfolk Step Dancing and traditional music with demonstration in the church 1 2 3 4

Page last Updated 21.03.2022