Carbrooke, Norfolk is a small agricultural village, yet has a surprising fascinating history, with influences through the centuries from around the world.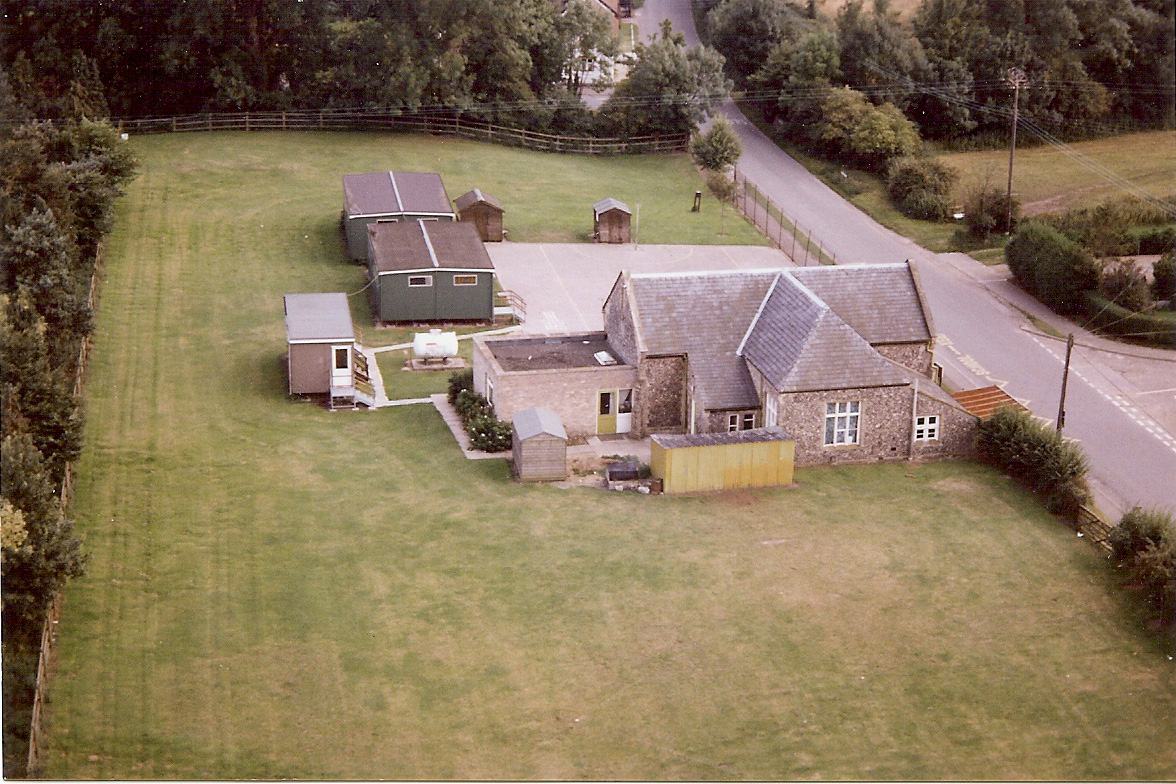 Around 1998, the school was about to undergo a major building expansion, with the addition of a new school assembly-gym-dining hall, 3 new classrooms, office, headmasters office and toilets. This was to be built over the former grounds of Carbrooke Commanderie of the Knights of St John (also known as Carbrooke Preceptory). So before any building could be started, an archaeological dig was held, by Norfolk archaeological unit. The area was cordoned off, but villagers and particularly the pupils could see what was going on as they passed by. It was a wonderful experience for the children, who had the opportunity to join the archaeologists, and to handle some of the items found.
A study was later published and can be found online-
ISBN-10 : 0905594436
ISBN-13 : 978-0905594439
Publisher : East Anglian Archaeology (31 Dec. 2006)
Further Reading – Norfolk Heritage Explorer online
Aerial photograph of excavations of the commandry at Carbrooke. © Norfolk Museums & Archaeology Service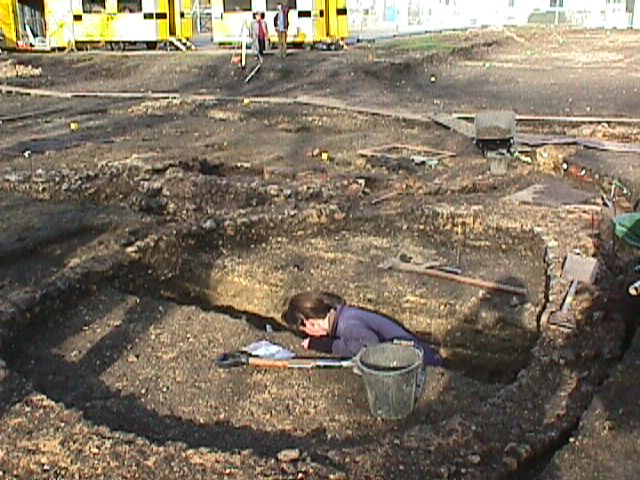 And its not just the really old items that came to light as Roger Weston tells how he rescued the old school gate posts.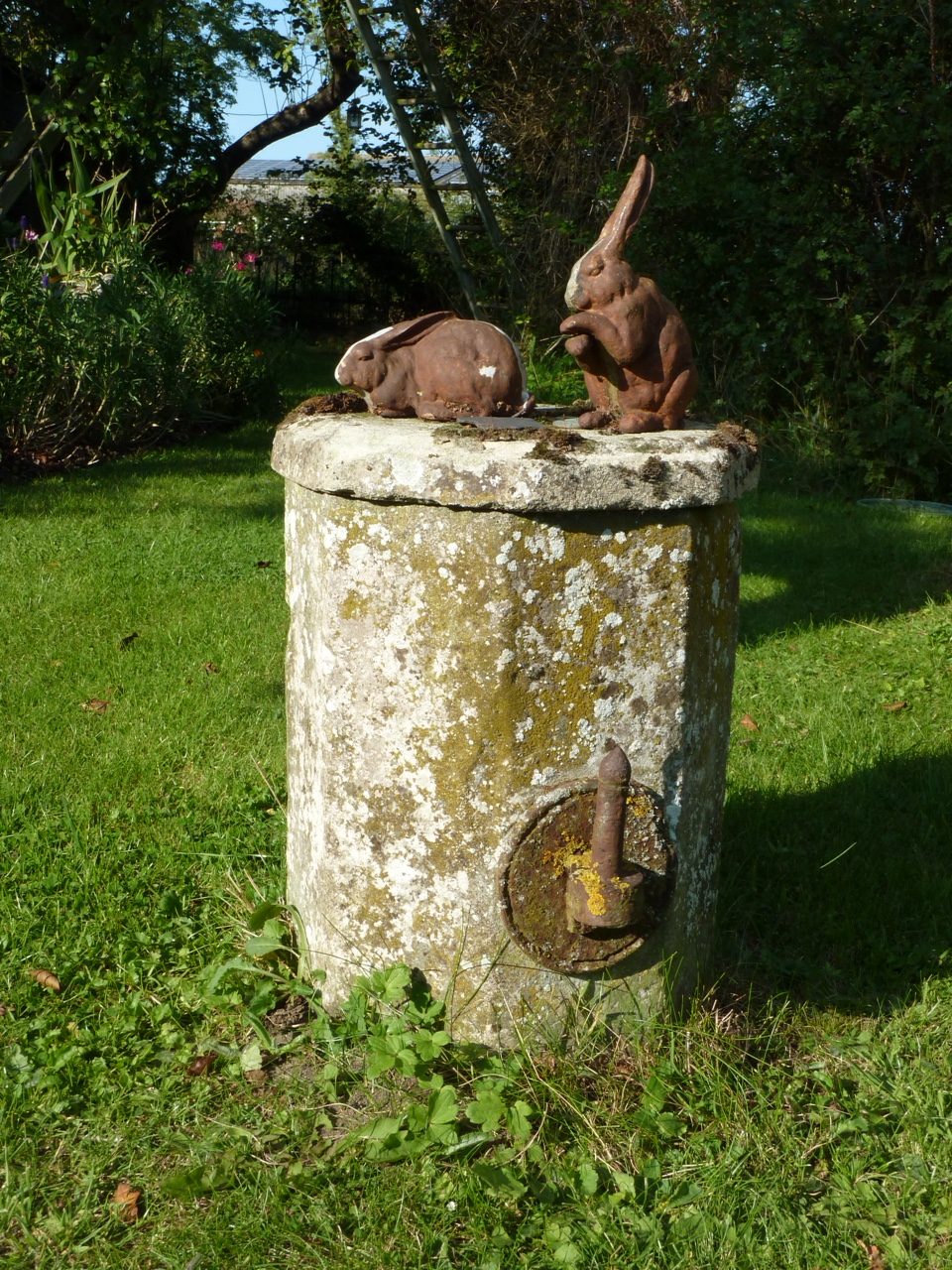 "This was rescued by me over twenty years ago, when the spoils from excavations in the school playground were removed and dumped in a local rubbish pit. I realised this section of masonry was too good to be buried and lost so I recovered it and it has been a central feature in our garden. You probably have a copy of the old sepia postcard showing mothers waiting for the children to come out of school, if so you will see the gates had three masonry pillars and this section of the gates is from the central pillar having a hinge pin on two opposite sides. I often wonder if other remnants of that impressive portal were saved by any other Carbrooke residents and like ours; hopefully are used as a garden feature or incorporated into some similar feature".
Roger has enclosed the photos of the post as a garden feature. Also the photo of the posts in situ outside the school early 1900's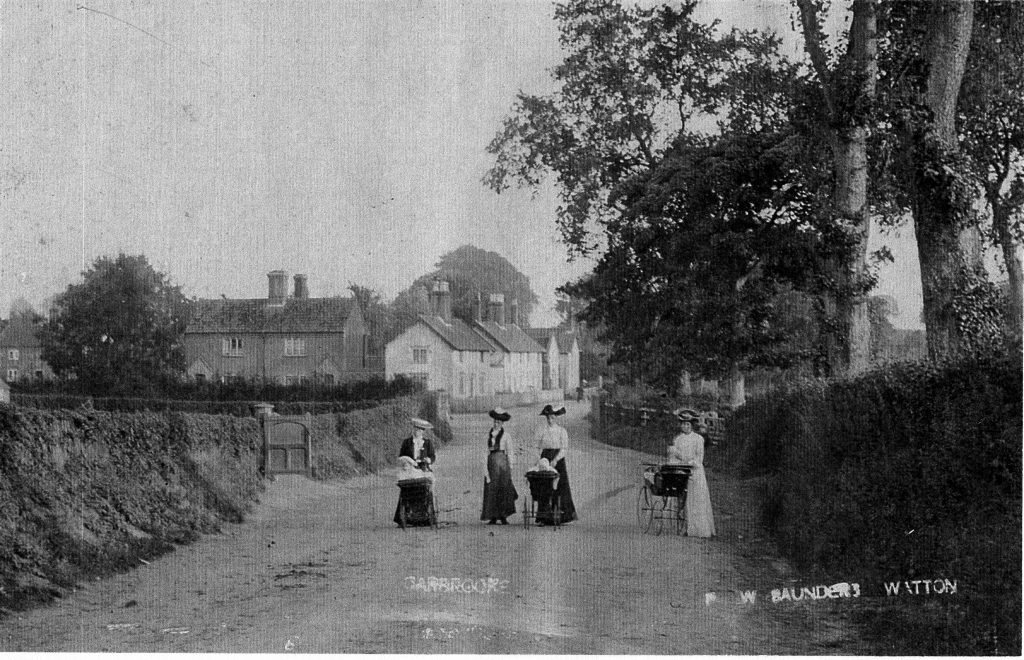 From School log book 5 October 1943
Mr Waters man came with his boy to take down the old gates and gate-posts and put down new posts and gates.The old stone posts were deeply embedded, especially the middle one, which was settled in concrete. It was too heavy for the man and boy to move,and they were just going to send to Watton for help, when two American soldiers cycled by. They readily jumped off their bicycles and came and helped. Little did the founders of the school, Lucy and Richard Dewing think that the gate posts put down in 1846 would be uprooted by Americans in 1843!
Following on from this, one of our Heritage Group members, who had been a surveyor and carpenter, and had an understanding of traditional building techniques, used the report from the dig, along with his knowledge, to construct an amazing scale model of one of the buildings, believed to have stood on the site.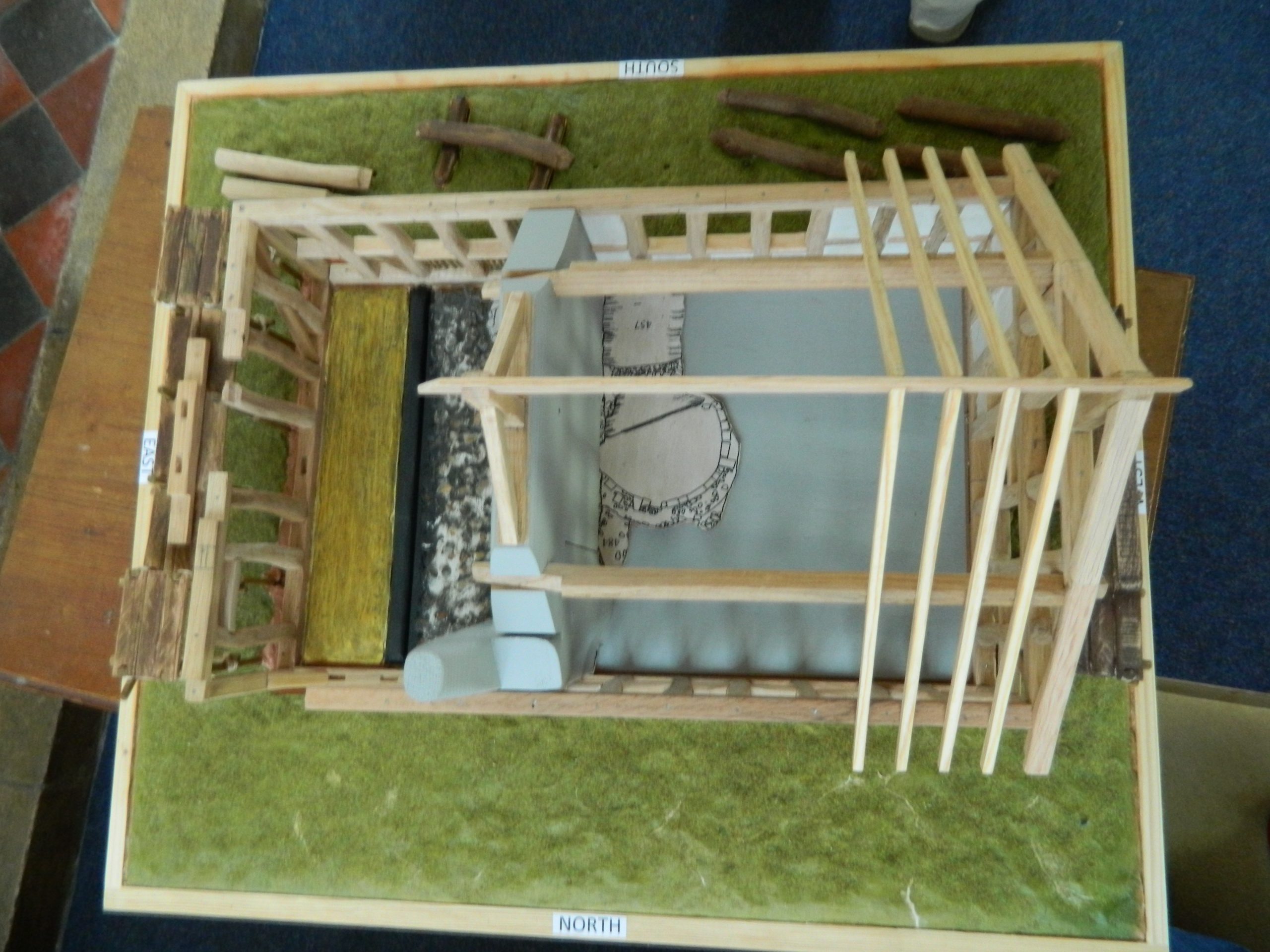 Page updated 07.05.2022