This page looks at the heritage of what we consider today to be the essential utilities of life in Carbrooke, Norfolk which is, a small agricultural village. It has a surprising and fascinating history, with influences through the centuries from around the world.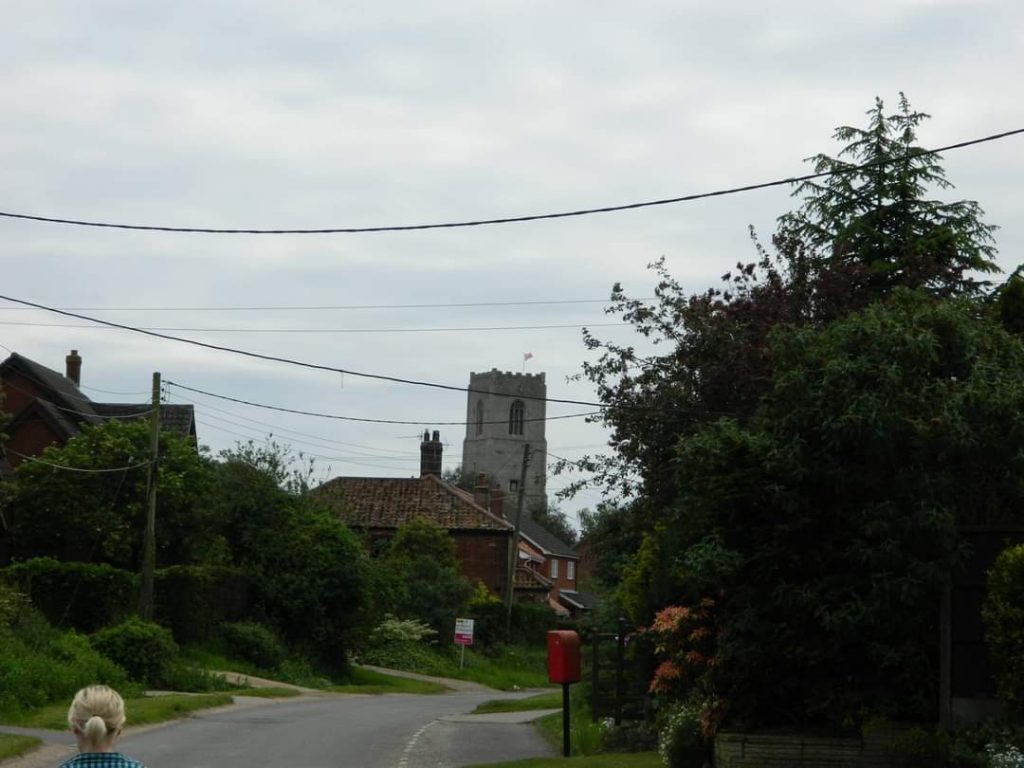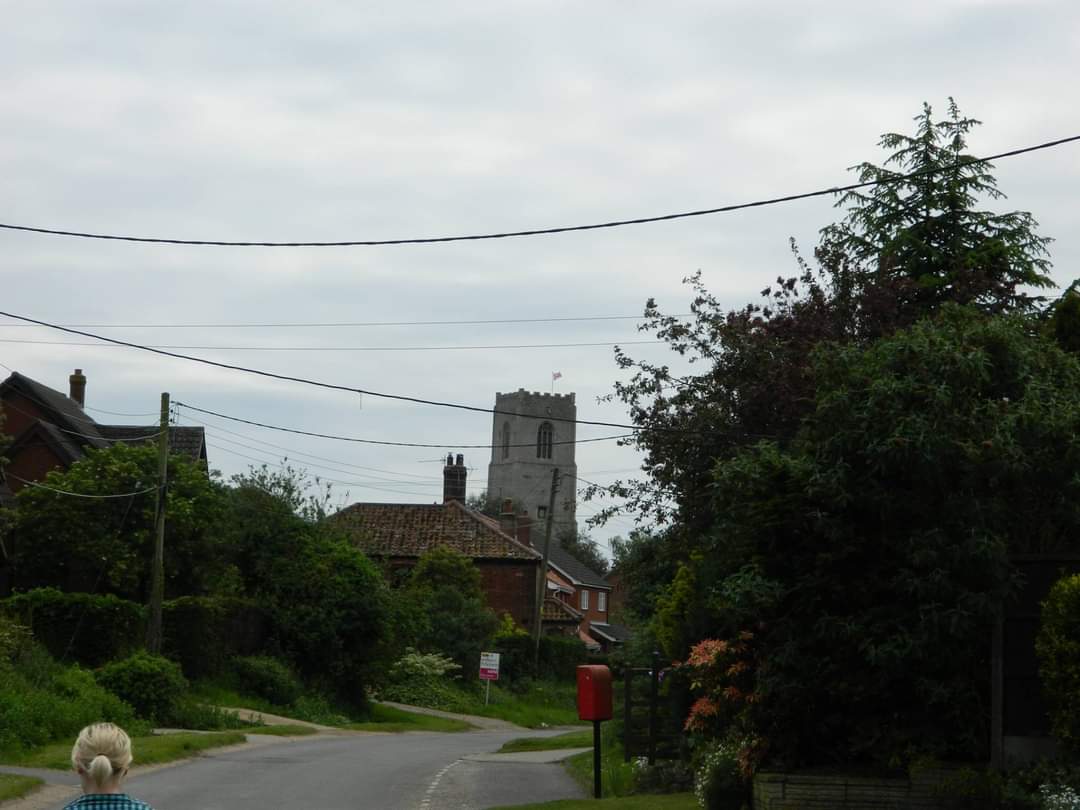 It is hard to imagine life without electricity, water and phone bought to our door, and waste removed. But within living memory, they have been introduced to Carbrooke. Even today, as technology progresses, how many of us notice for example, the addition of the green PCP cabinets along our streets, or can remember the closure of the centre of Carbrooke during early 2000's as mains drainage was installed.
Water was provided by wells, they can be spotted on old maps by a 'W', they were usually found in a garden, and often serviced several properties, with a right of way across the land.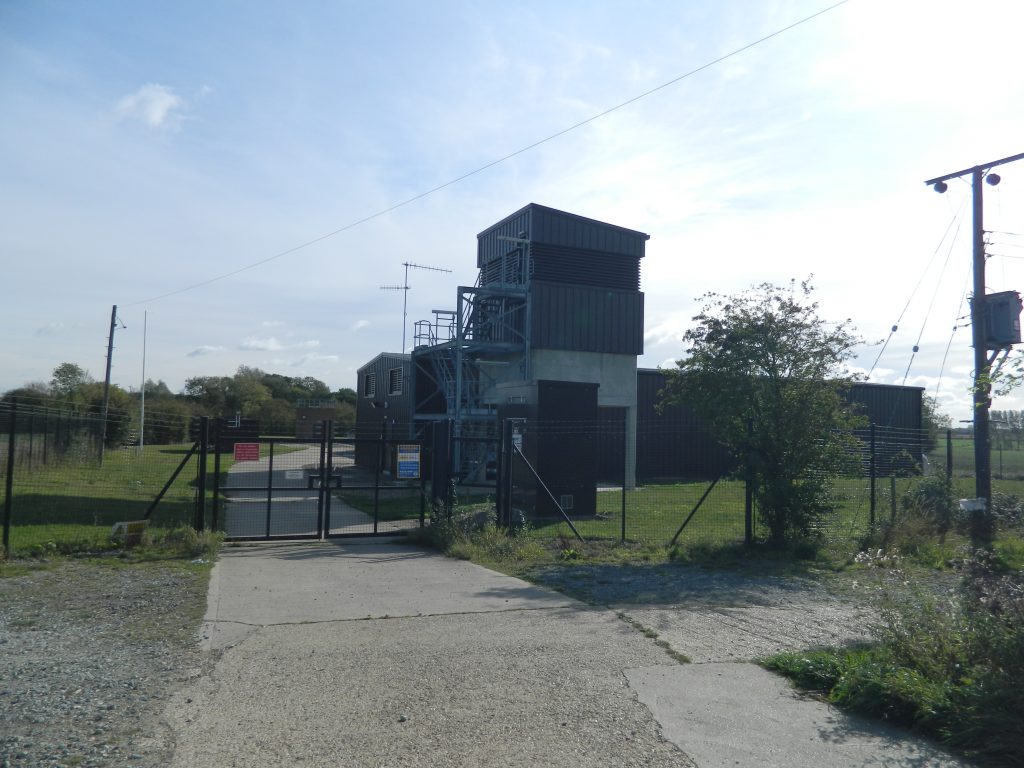 This old Carbrooke garden well has been rebricked and flinted (Thanks DM)
Waste disposal
This 'bucket' was found in a cottage during renovation. Demonstrated here by 'Comode Bear' in an outdoor privy at the 'Life and Times of Carbrooke Festival 2017' Another marvellous model created by our village carpenter.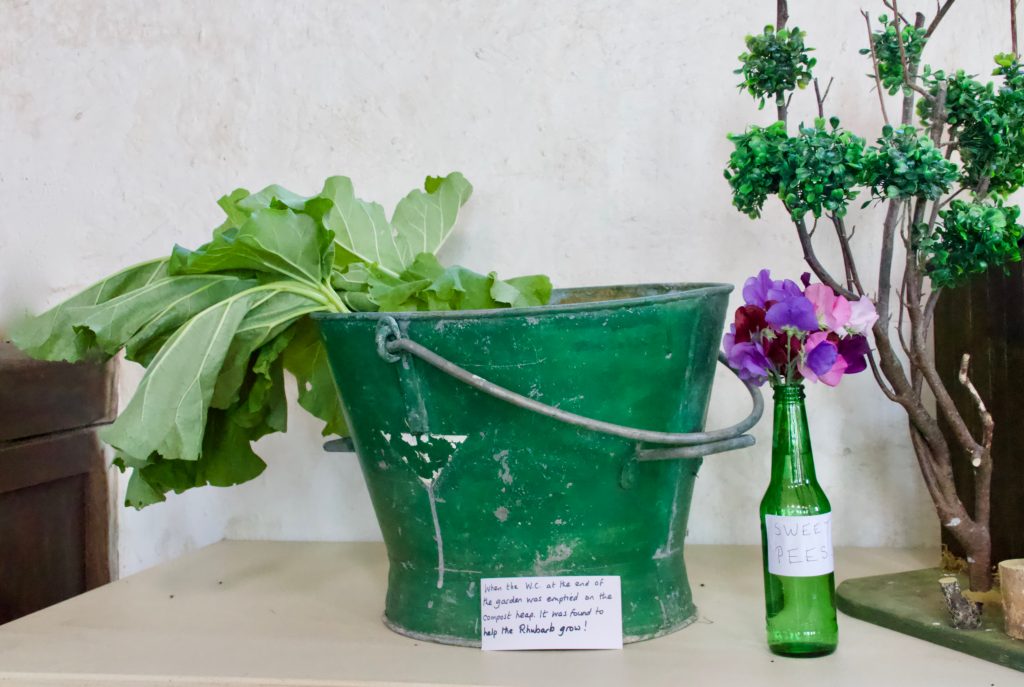 See below an account of use by (BW) in 1950's Carbrooke.
Electricity
As we try and become more enviromentally friendly, we look for ways of working with nature to produce energy, such as solar panels or wind energy.
Phone
Internet
---
(SL) I lived in a cottage along Broadmoor Road our water came from a well we had a calor gas light and a tilley lamp.Either side of the fireplace we had a oven and a copper which had a fire underneath.
---
(BW) The cottage we lived in had neither electricity , mains water or a sewerage system , it was Rose Cottage in Drury Lane which was a 'tied' cottage owned by William Crawford , we must have moved from there in the very early 50's and just before we did he had electricity put on but we only (if my memory serves me correctly!) had two lights downstairs and a five amp 3pin plug and another one which was 15amp i am not sure if we had a light upstairs but i do remember Dad getting a bayonet type multi socket which held not only the light bulb but also the radio and sometimes the iron as well 🙂
Carbrooke History and Heritage Can you remember, where you got your water from? Did the house have any drains (into the soil?) or did you just throw waste water onto the garden. Presume it was a WC at the end of the garden!
(BW) we had a communal pump in the back yard no wc just a bucket and chuckett and fabulous rhubarb
Carbrooke History and Heritage Surely there was a WC in the garden?
(BW) W C is a 'water closet' we had a thunder box down the garden with a bit of 4×2 with a hole in it and a bucket underneath which DAD emptied regularly sometimes very regularly , we also had newspaper to wipe our bottoms on !! so not so much a WC more a brick #### house – sorry but 'thats the way it was in 51' which by the way is a title of a Merle Haggard track ,
Carbrooke History and Heritage I suppose I didnt really mean WC, but an outside toilet! Pleased to say I never experienced one, the most essential 'utility' in the village, interesting to hear how 'home made' your facilities were!
---
If you have anything to add here, please contact us, as more information is always welcome.
Page last Updated 09.2020