Carbrooke School in Wartime
This page details the story behind letters sent from Carbrooke school pupils to a young girl in America during WW2. The letters were recently discovered in an American library.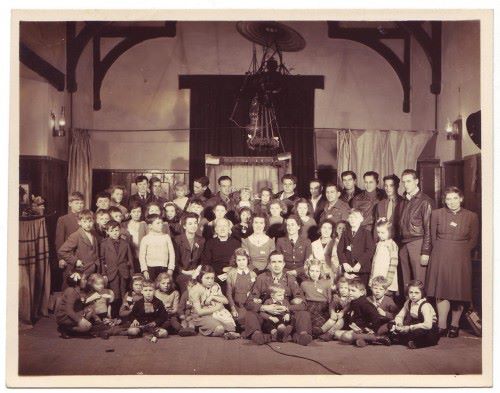 'An amazing turn up', as a result of the internet!
During some Family History internet research, a former Carbrooke resident , discovered a reference to his father in a Library in Norfolk, Virginia USA. After further contact, he discovered that his father along with other Carbrooke children had written to an American girl during the war, and the letters had subsequently been donated to the Library. As a result of our FaceBook Page, 'Jan' heard the story, and remembered the letters, and the American servicemen visiting the school.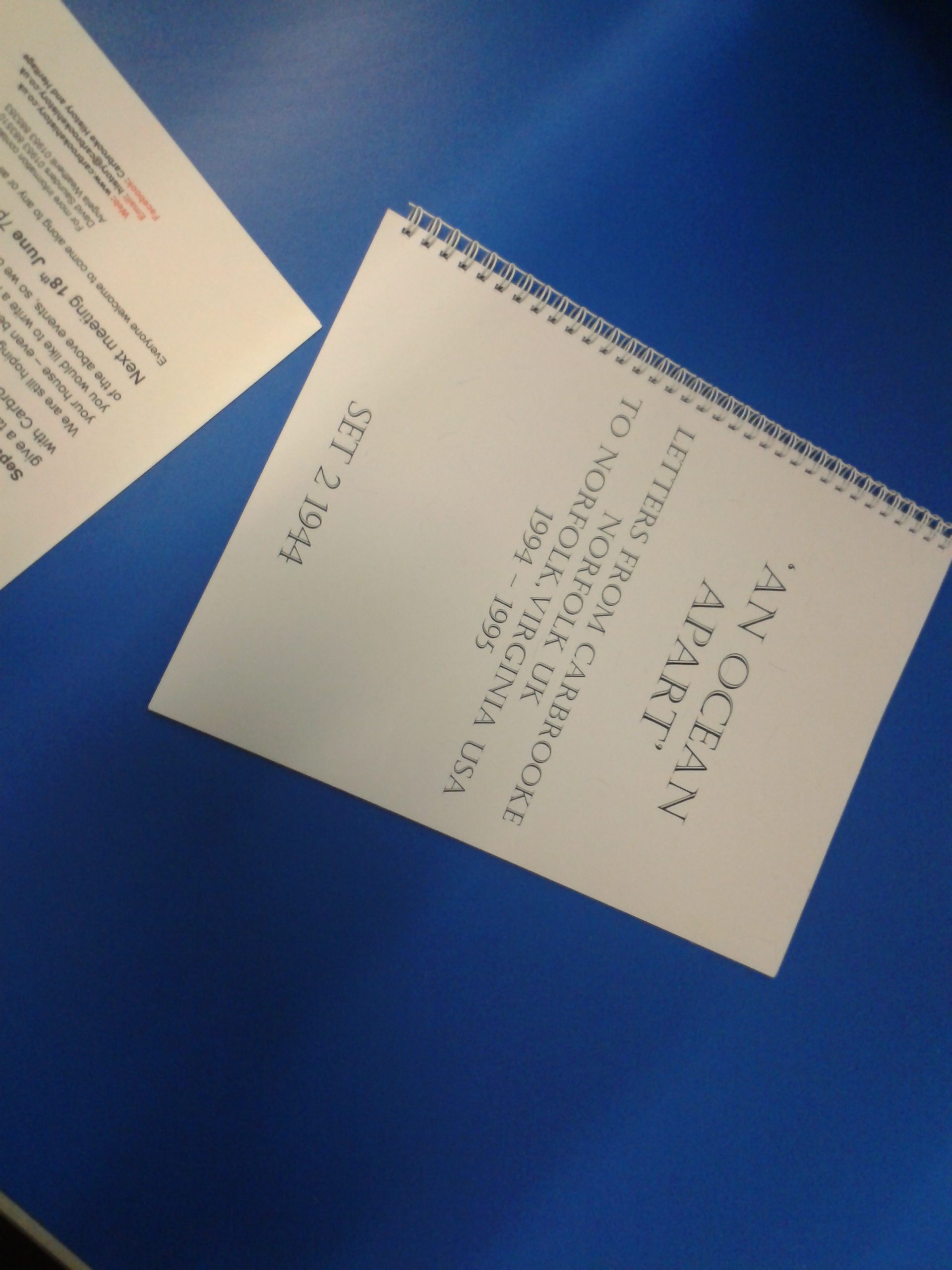 Jan Godfrey presented 'An Ocean Apart' on 9th May 2013 in Carbrooke School. She chatted about her memories of Carbrooke school during the 1940's particularly the effect that the arrival of 7000 American servicemen had on the area, and their links and kindnesses to the pupils of the school. The talk took place in the school, which has changed dramatically during the past 60 years. The title describes the ocean (Atlantic), which separates the letter writers and receivers and kept them apart, and just what different experiences they had of the war.
In 1944 Lt. Col. Field wrote to his relative Leona Robbins aged 11, in Norfolk Virginia USA, asking her whether she might send a few bits and pieces to the war-deprived children of Carbrooke. Not only did she send little gifts, she wrote letters to, and replied to each letter sent to her by the Carbrooke children. A friendship began between Leona, Carbrooke school children and Mary Norton, (Headmistress) which would last to the end of the war, and a collection of letters, donated to the Library of Norfolk Virginia by Leona, which she recently rediscovered in her mothers attic! (Jan has made a copy of the letters, bound them into booklets, and donated them to the Heritage Group, a copy will also go to the school. The Heritage copies will be available to study in the Heritage corner, in the church. If you or any of your relatives attended the school during the 1940's it is likely you will find one of their letters there.
The wartime friendship has lasted until today, with American servicemen and their families returning back to the area to visit old friends and places. Jan also described the people who were an inspiration to Carbrooke children at the time, and encouraged them on, such as Rev. George Chambers who has been mentioned before, and Headmistress Mary Norton, who kept an amazing wartime diary in the school log, perhaps this information could give us a new project to work on. (This has now been done Carbrooke School Logs 1939-45)
Letters between Carbrooke School children and Leona Robbins in Norfolk Virginia during WW2
Page last Updated 20.03.2022