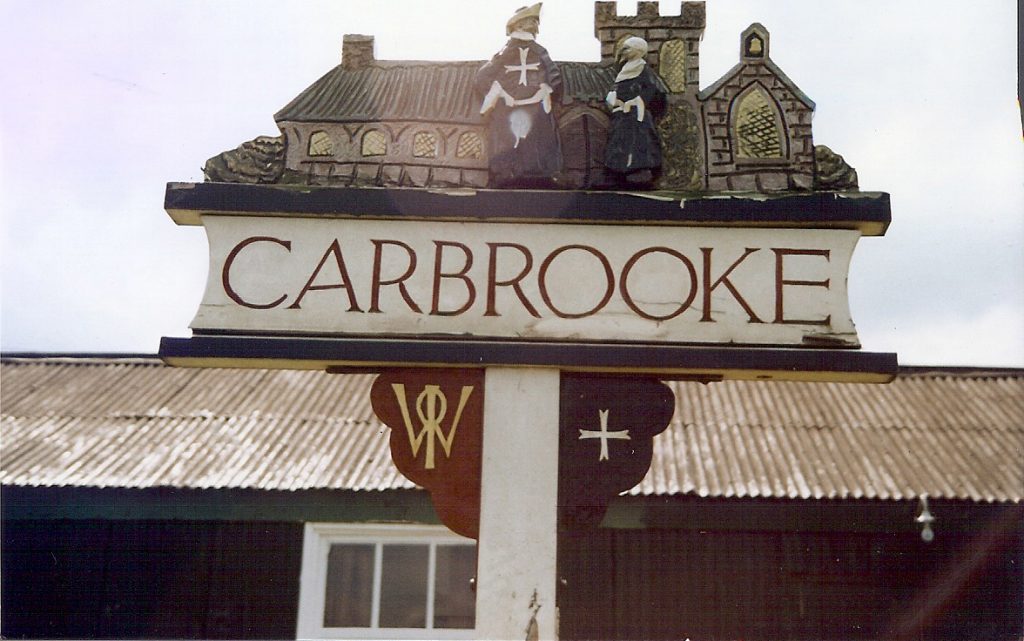 Village Signs are to be found in many British Villages, usually representing some part of the village history. They are particularly numerous in Norfolk and there are a number of groups which log and study them. King George V suggested the idea around 1912.
The Carbrooke sign shows the 'Knights Hospitallers' standing by the church, a very important part of our heritage. The WI emblem is carved to the bottom left, and the white cross of the Knights Hospitallers, to the right. It was commissioned by the Carbrooke WI, who raised funds for its creation, and also for the plinth it stands on. We do not have an exact date, possibly 1977. (Can anybody be more specific)?
It was carved by Mr Harry Carter of Swaffham who made many of the signs in Norfolk.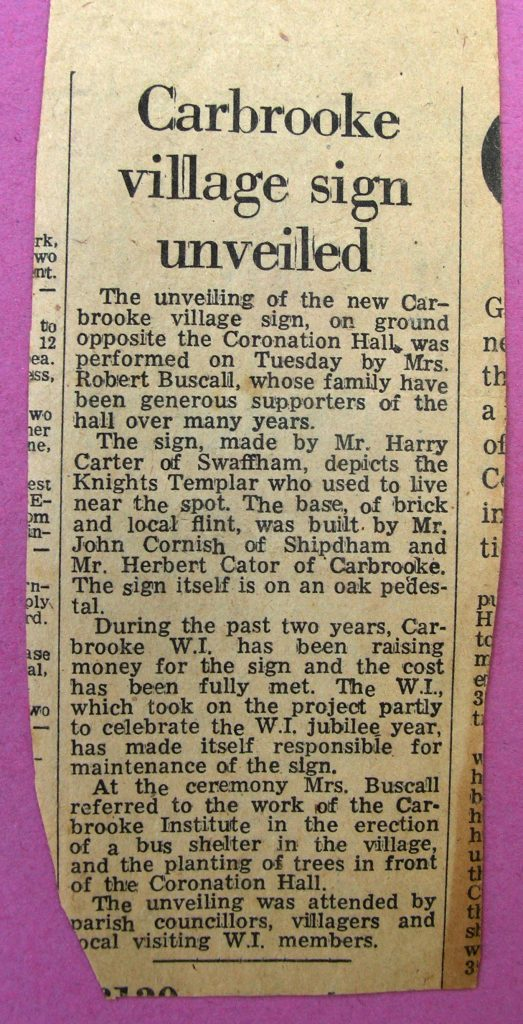 In the early 1990's it was starting to deteriorate, and was repainted by some of the prisoners at HMP Wayland, but about 7 years ago the sign had reached a point at which it could no longer be repaired, and so Carbrooke Parish Council, took the decision to have a new sign carved and painted.
The Wood Carver was Mr Kevin Blythe from Hethersett, and Fiona Davies of East Runton has painted it, basing the design on the previous one.
It was unveiled by Mrs Enid Clarke, a lifelong Carbrooke resident and whose ancestors have lived in Carbrooke for centuries, and blessed by the Vicar at 12.00 on Sunday 30th September.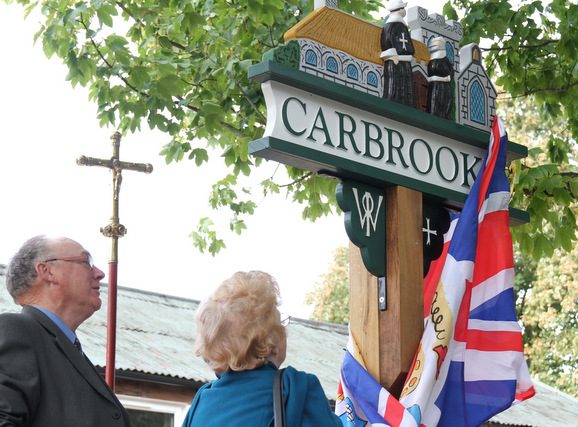 Write up of event by Parish Council.
---
Page last Updated 21.03.2022